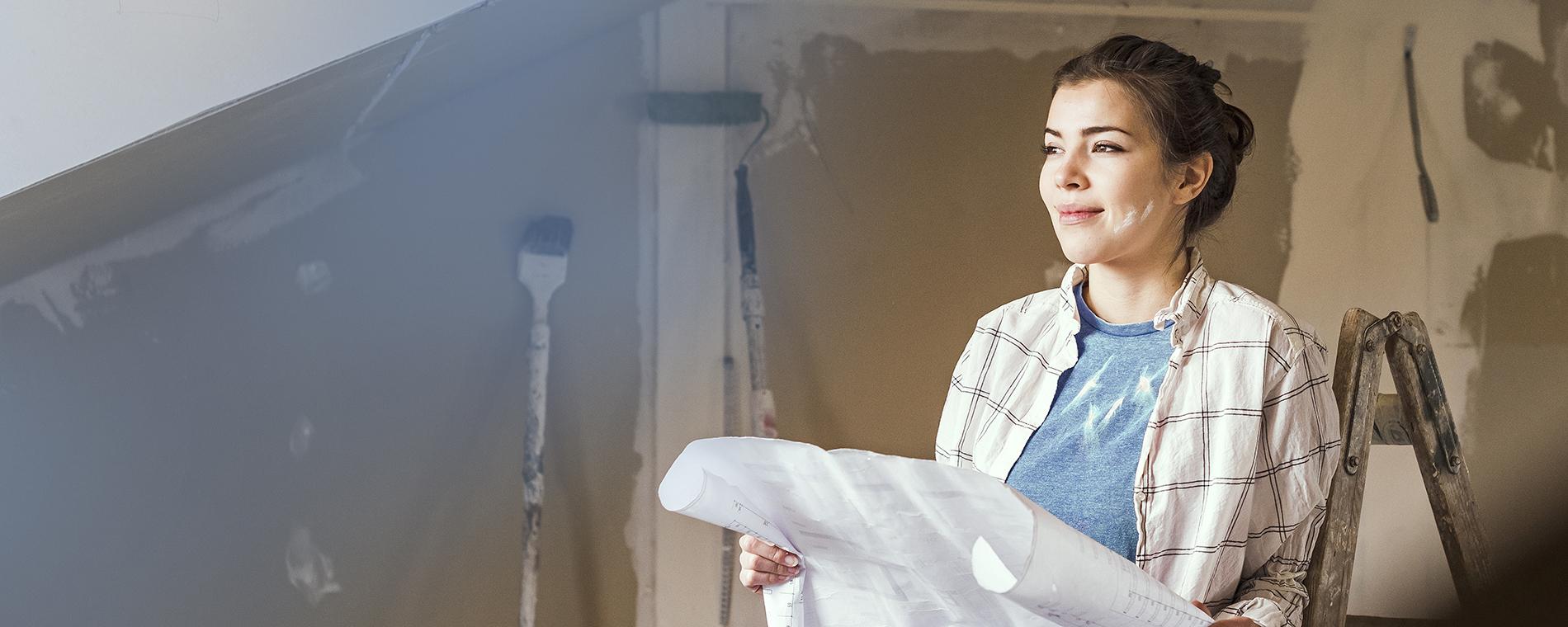 ELECTRIC INSURANCE
Home Insurance Claims
Knowing what's next helps.
Really.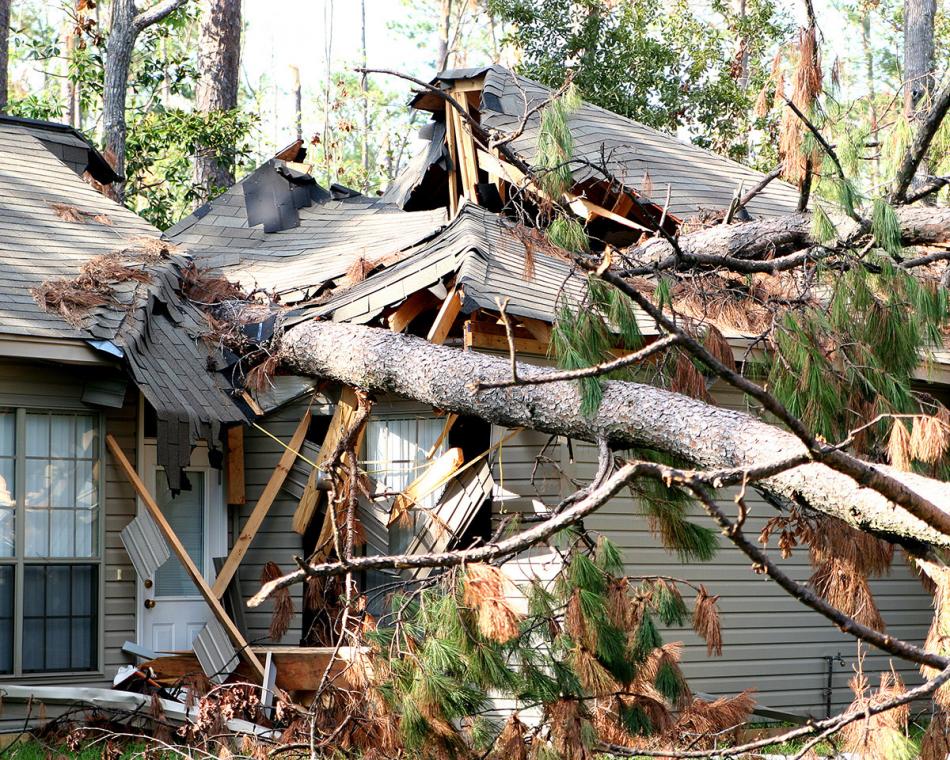 Home Claims
The quick overview:
Report your claim by calling 800.227.2757 any day, any time.
Talk with the adjuster by phone to describe the incident.
Have the loss appraised.
Receive your settlement check (in most cases, less the deductible).
Have the damage repaired.
Have your home re-inspected afterwards, if requested to do so.
If you have a mortgage, the settlement check must be jointly issued to you and your mortgage holder.
There's a procedure for everything.
These are ours.
While filing a claim is a rare occurrence for you, it's an everyday thing for us. We've seen — and helped people recover from — a lot of situations over the years. These are our suggestions of how to handle the most common types of home-related problems.
Water Losses
If you suffer water damage, take reasonable measures to dry the area before reporting your claim. If you're not sure if you have coverage, check your policy or call customer service at 800.227.2757.
Always put safety first — if water is leaking through a ceiling or near an electrical source, avoid the area and contact professionals
Remove personal property that may be affected by water
Make an itemized list of any items you believe to be damaged by the water, including brand, model, age, and brief description
Contact a water mitigation company if your loss requires their services

ServPro is our preferred vendor for water mitigation services
ServPro professionals are available 24/7 to respond to your situation

If your water loss is a direct result of the failure of an appliance or structural component, please contact a repair technician and keep any receipts and replaced parts

With this evidence, we may be able to recover all, or a portion of, your deductible from the manufacturer
Electric Insurance offers Flood Policies to supplement your homeowners or tenants policy. For more information call 800.227.2757.
Fire Losses
If you suffer a fire loss in your home and you're not sure if you have coverage, check your policy for your exact coverage. Although most policies include fire loss coverage, exclusions may apply.
Don't report your claim until after the fire is out and the scene has been secured and deemed safe.
If the fire displaces you from your home, be sure to tell the adjuster so we can take steps to expedite the claims process for you.
Make an itemized list of any items you believe to be damaged by the fire, including brand, model, age, and brief description.
For smaller losses involving smoke damage, contact a professional restoration company.
ServPro is our preferred vendor for restoration services.
ServPro has professionals available 24/7 to respond to your situation.
If your fire loss is a direct result of an appliance or product malfunction, keep the product in question, as well as any purchase or repair receipts associated with it.

With this information, we may be able to recover all, or a portion of, your deductible from the manufacturer.
Loss or Theft of Personal Property or Burglary
If you suffer from this type of loss, please contact us immediately to report the claim.
For losses involving theft or burglary, first call the police and file a report.
If your loss involves multiple items, make an itemized list of items you believe missing. Include the brand, model, age, and a brief description.
If possible, find sales receipts or appraisals to support the value of the items.
If police were notified, obtain the report or case number and the investigating officers information.
Once the loss is reported, a claim form will be sent to you via mail, fax, or e-mail.
When the adjuster has reviewed your completed paperwork, he/she will discuss claim options with you.
In order to issue payment, we MUST have a police report, as well as a notarized affidavit form.
All Other Losses
There are many common types of losses which may not require the urgency of fire or standing water. These losses can include:
Wind damage
Hail damage
Fallen trees or limbs
Power surge
Once your claim is reported, it may be a good idea to contact a contractor to come assess the damages. Some situations, such as damage to a roof or hanging tree limbs, may warrant temporary repairs in order to prevent further damage. You don't need your adjuster to approve these temporary repairs as long as they are within reason. The adjuster does, however, have the right to review, question, and possibly deny reimbursement for repair charges determined to be excessive or unjustified. An example of an acceptable temporary repair would be hiring a roofing contractor to re-install missing shingles. This is acceptable because if the shingles are not repaired, further damage may occur. To report these losses, call 800.227.2757.
If Hail Damages Your Home
Our customers can count on our award-winning claims team to respond promptly to claims for hail damage. While your Electric Insurance Company policy covers damage to your entire home (including windows, decks, and siding), hail does the most damage to roofs.
Here's What to Expect
Your homeowners policy will pay toward the cost of repairing a hail-damaged roof.
Electric Insurance follows state requirements regarding replacement with matching shingles.
We usually assign an adjuster to inspect your hail-damaged property.
The adjuster will contact you directly to discuss options for assessing and settling your claim.
Success Tips
If you have a roofer or contractor and a physical inspection is deemed necessary by your adjuster, coordinate the timing so that the adjuster and your roofer or contractor are present at the same time so that they can confer and come to an agreement that the damage was caused by hail and agree to the type and extent of the necessary repairs.
If you do not have a roofer or contractor, an inspection will be performed and your adjuster will discuss the findings in detail with you so you may research and obtain a roofer/contractor to complete necessary repairs.
The adjuster will assess your property and create a written estimate for the cost of repairing the damage.
You will be issued an initial check for the actual cash value (based on the adjuster's estimate) of the repairs or replacement roof once we have validated that the damage was caused by hail and that your policy covers the damage.
The balance of the payment, up to the actual cost incurred, less your policy's deductible, will be issued to you once the repairs or replacement is complete. Your adjuster will review the final invoice submitted by your contractor for payment of the remainder of your claim.
Protect Yourself From Contractor Fraud
Always contact Electric Insurance Company if your contractor tells you that the roof requires more work, or that the price of the repairs or materials will be higher than what was discussed with the adjuster during the inspection. Your coverage will usually not apply to an increase in cost over the original estimate if the adjuster is unable to inspect the reason for the additional work or cost. Contractor fraud is very, very common, especially after a widespread event like a hailstorm. One of the most common scams is to convince a homeowner that a full roof replacement is needed, so that the contractor or roofer gets a bigger payment than if only repairs were made.
If You Have Hail Damage
Contact Electric Insurance at 800.227.2757 or [email protected] if hail has damaged your covered auto or home. It is especially important for you to learn about the repair process and how to prevent contractor fraud that could end up costing you thousands of dollars.
Product, service, program, credit, and discount availability and limits vary by state. The information provided on this site is provided for informational purposes only and is not a full explanation of products, services or coverage. For more information, please contact Electric Insurance Company at 800.342.5342. If there are discrepancies between the information on this site and the policy, the terms in the policy apply.
Off