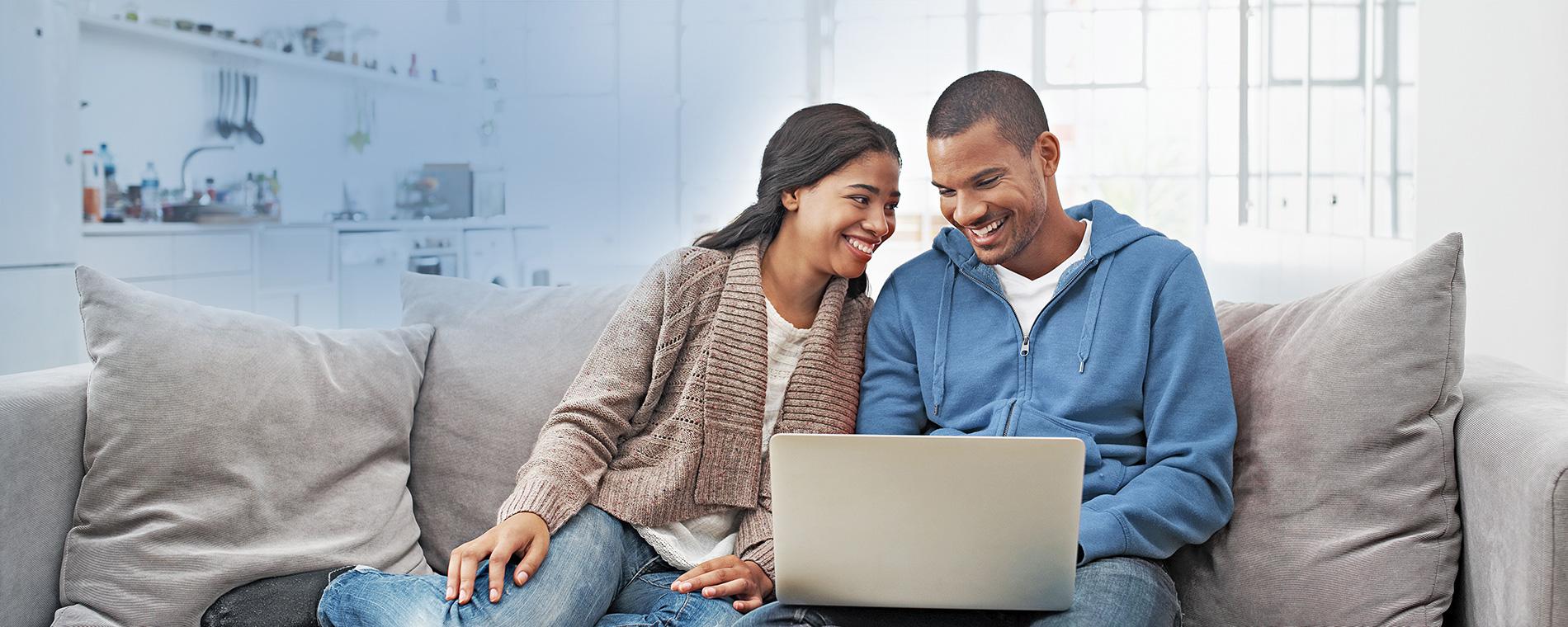 ELECTRIC INSURANCE
Premier Choice Condo Insurance
Premier Choice for condominiums offers advanced protection.
It includes 14 additional types of coverage, six more features, 17 higher protection amounts, and infinitely more peace of mind. Its broad coverage, realistic protection amounts, and defense strategy for the contemporary environment let you meet the property and liability challenges facing you as a unit owner head-on. 
Premier Choice covers the structure of your condo past your Coverage A limit – up to 125% of it. That helps ensure you can fully repair or replace the damaged property, without having to skimp on materials or hire a dubious contractor. This coverage feature is key, especially if your condo association's master policy covers only up to the studs in your walls. That means none of your interior fixtures would be covered: your lighting, wall treatments, floors, counters, or cabinetry would be your responsibility.


All condo owners need realistic levels of protection, but they should be smart about what they purchase. Premier Choice Condo helps you keep your costs down. Its flexible protection lets  you combine the coverage limits for two parts of your policy: the part that covers the structure of  your condo and the part that covers your personal property inside it. That way, if you have a large loss under the part that covers your belongings, you can use a portion of the amount that covers your structure. It works the other way around too.


"Oops" is a four-letter word that can cost you seven figures – or more. You may have to protect your assets in case of a personal liability suit against you or a household family member. Personal Injury coverage is especially important if you are active in the community, on social media, or are a parent of children who are active in social media or sports, or who are inexperienced drivers.


Premier Choice provides replacement cost coverage for your unit and the majority of your personal property – no depreciation will apply to your claim settlement. That means your claim payment is based on what it would cost to replace your property with new items, not the actual cash value of your old ones.



Water and sewage backing up into your unit or storage area can cause expensive damage and leave biological contaminants.

The cost you'd incur to repair or replace the damaged property and ensure decontamination can be far in excess of a standard condominium unit owners policy. Premier Choice covers you to $5,000.
In case of accident, make the Premier Choice.
Contact Us
Our Risk Coaches™ are licensed insurance professionals who are trained to look at coverage from your perspective. They're glad to help you navigate the often-perplexing world of insurance coverage. Contact your local Risk Coach professional or call us at 800.342.5342, Monday through Friday from 8:00 a.m. to 8:00 p.m. ET.
Product, service, program, credit, and discount availability and limits vary by state. The information provided on this site is provided for informational purposes only and is not a full explanation of products, services or coverage. For more information, please contact Electric Insurance Company at 800.227.2757. If there are discrepancies between the information on this site and the policy, the terms in the policy apply.
Share this: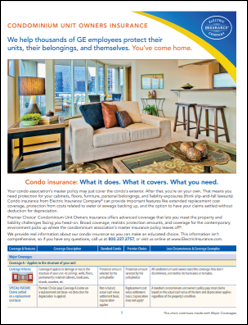 This document (PDF 2660 kb) compares Premier Choice coverage to standard condominium unit owners coverage. We think people want to make educated choices, so we provide real information about what options each coverage options include.