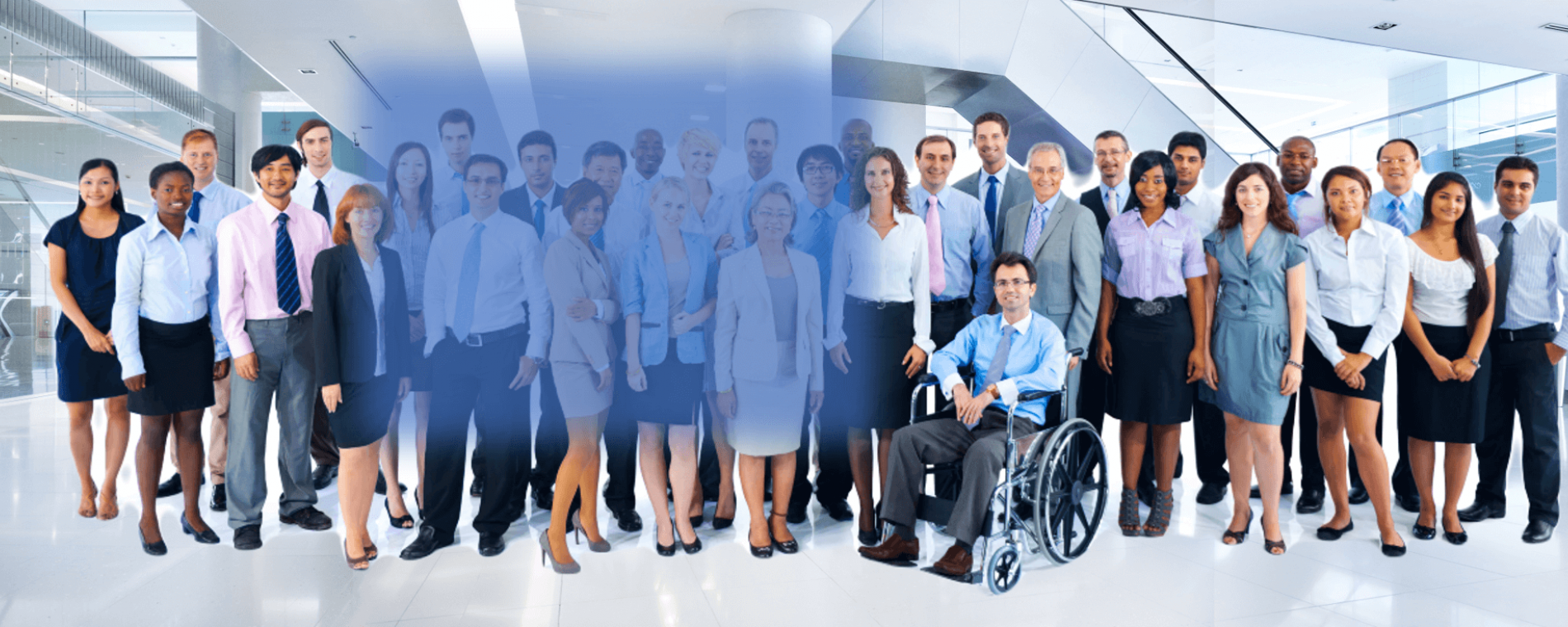 ELECTRIC INSURANCE
A Culture of Inclusion and Diversity
"EIC for Everyone"
Electric Insurance Company believes in an inclusive culture that values and respects the diversity of all people. We listen and learn from different perspectives and experiences. We support talented and diverse associates who appreciate the diversity of our customers and community.
Our Diversity Champions
Nick Schulson – President & CEO
Dean Murray – CCO, VP Regulatory, Chief Diversity Officer
Jennifer Fiorita – Director, Product Development and Actuarial Operations 
Jon Hinds – Manager, Regional Marketing & Business Development
Kimberly Koury – CIO, VP Information Systems
Whitney McBride – Manager, Human Resources
Robert Omoyeni – Associate Litigation Counsel, Mass Tort
Anita Pacheco – Director, Sales & Marketing
Celebrating Black History Month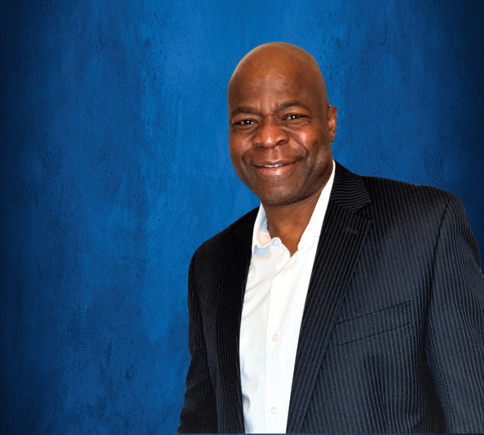 This month, we celebrate the many forms Black Excellence takes, and explore various perspectives on it. Robert Omoyeni, Litigation Counsel, originally from Nigeria, offers eloquent insight into how exported American culture shapes perceptions of the United States and its Black citizens. 

 

The broad and deep contributions to business, science, medicine, and philanthropy made by African Americans have help shaped both American and global advances. This month, we celebrate Black Excellence and showcase eight leaders who are exemplars of brilliance, achievement, courage, and integrity.
Reflections on Hispanic Heritage Month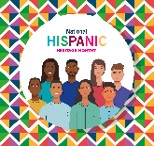 As the daughter of Argentinian immigrants growing up in a vibrant Hispanic community in Miami, marketing program leader Sandra Casinelli has a deep appreciation of both the strength of tradition and the importance of diversity. She shares her reflections on the meaning and future of Hispanic Heritage Month.
Legal Mentors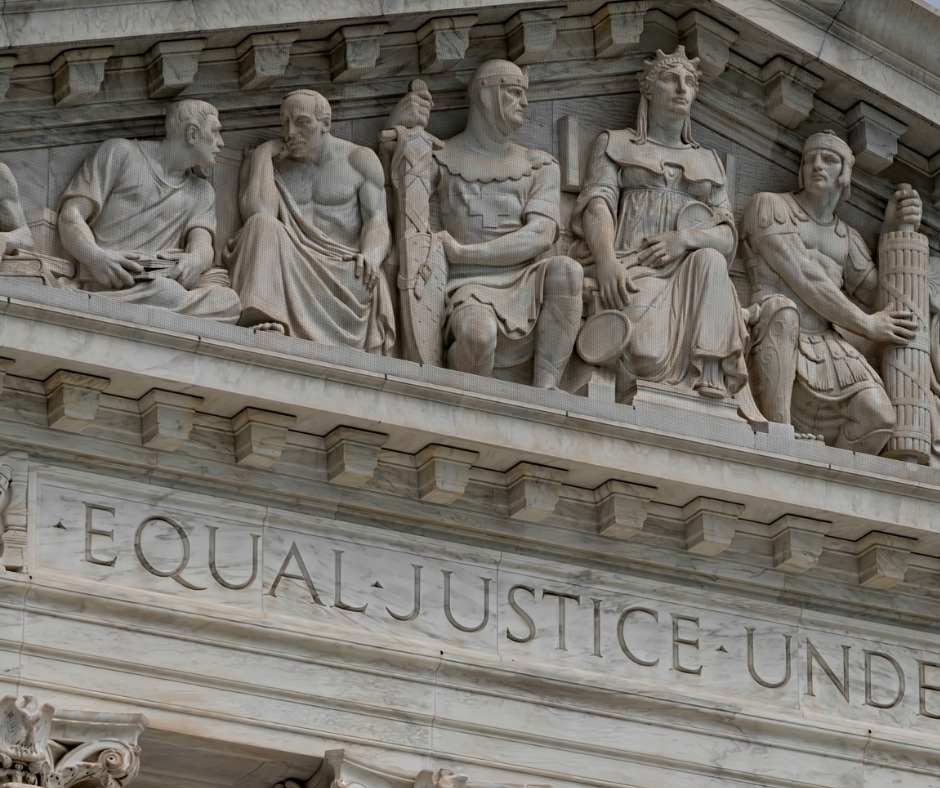 Corporate attorneys have very little spare time – yet six of ours generously donated theirs to the non-profit Discovering Justice program for public school students in Fitchburg, Massachusetts. Acting as legal mentors, they worked with middle school students for 11 weeks on a First Amendment project.
Reflections on Pride Month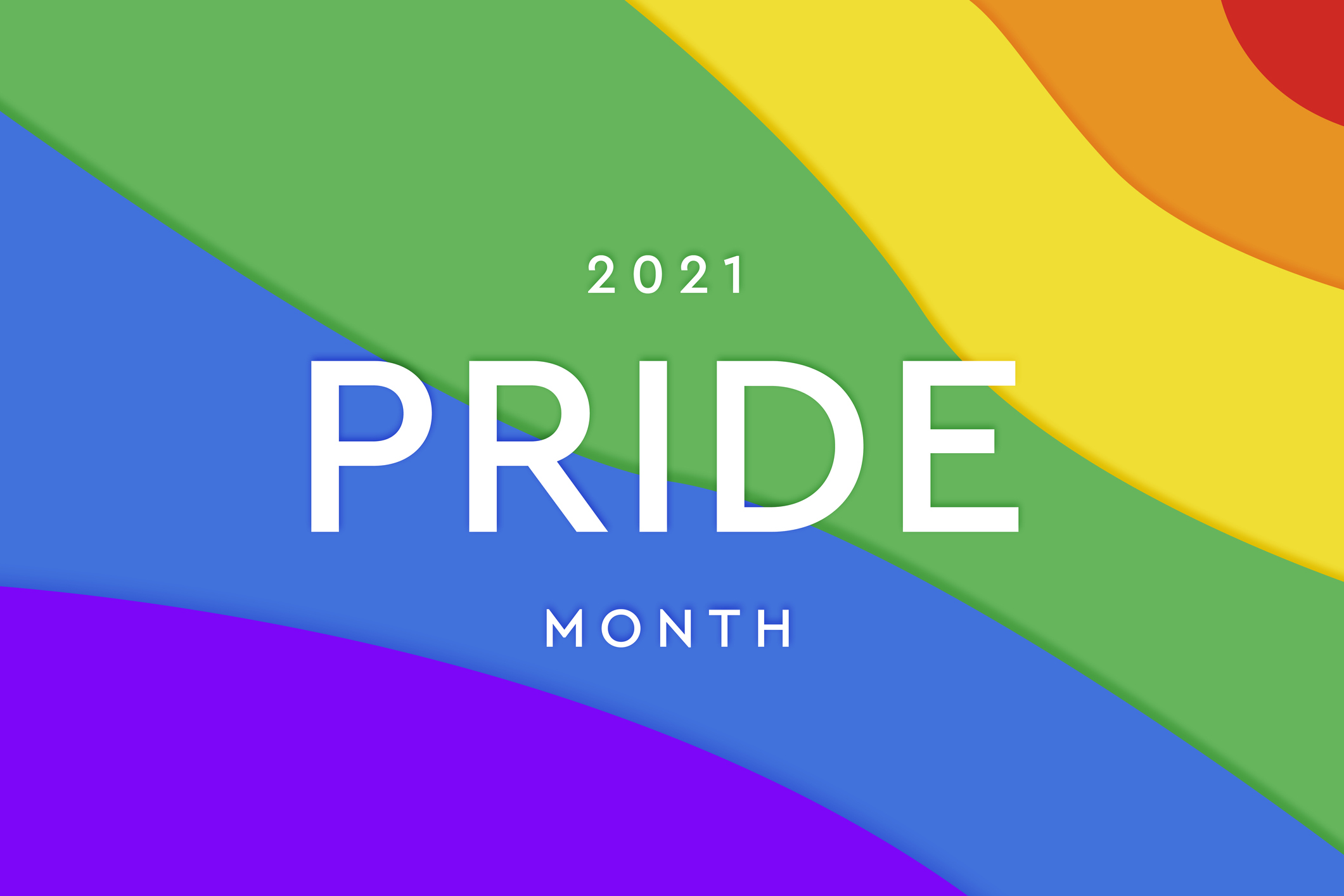 June is Pride Month – an international celebration of LGBTQ+ culture and communities. It's also a time to reflect on LGBTQ+ history here in the United States and on the ongoing work of community members and allies to ensure equality and justice. I invite you to see how far we have come and how you can support LGBTQ+ family members, friends, and colleagues. — Alyssa Gambone, Chief Reserving Actuary
Reflections on Asian American and Pacific Islander Heritage Month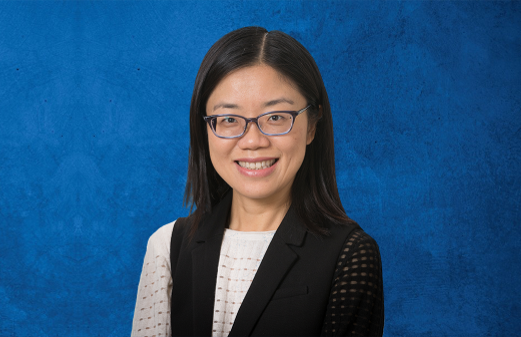 May is Asian American and Pacific Islander (APPI) Heritage Month; let us together celebrate the accomplishments of APPI Americans, thank them for paving a path for future generations, and continue to stand together in combating xenophobia, racism, and hate of all kinds. — Cindy Ding, CFO and Senior Vice President, Finance
Reflections on Women's History Month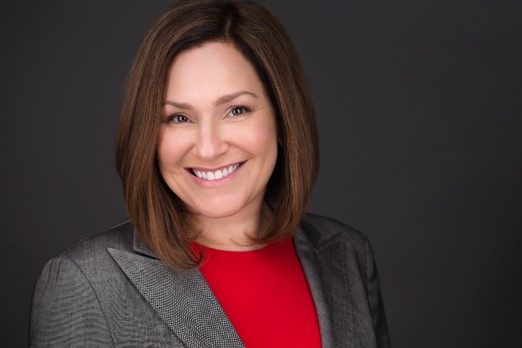 I and millions more women owe our political, financial, and professional opportunities to the strong and courageous female leaders who fought for our civil rights while also leading innovation. I have them to thank for the professional opportunities that have allowed me to have success in a STEM role. From them, I also realized an implicit understanding of my responsibility to support others like me both as professionals and as people. We still have a long way to go, and I'm confident you'll join me in helping build a culture that includes and values diverse perspectives and contributions. I hope my work as a professional and as a volunteer will inspire you too. — Kimberly Koury, CIO and Vice President, Information Systems
Reflections on Black History Month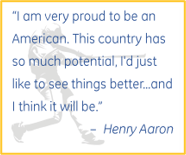 For years, I heard about Black History Month but never knew why it was celebrated in February. I recently learned it was initiated in February to connect with the birthdates of two great Americans: President Abraham Lincoln and the social reformer and abolitionist, Frederick Douglas.
My reflection on Black History Month is connected to a lifelong personal hero of mine: Henry Aaron, the great Major League Baseball player, Home Run King and Baseball Hall of Famer who passed away in January. I am fortunate to have met Henry Aaron with my teammates as a young boy at spring training in Florida. I remember what a nice person he was and how he made the meeting not about himself, but about us. He asked us about school and our goals in baseball and encouraged us to work hard.
His passing was a sad day, but it also brought back great memories of that chance meeting decades ago and of the many interviews I watched of him since. He was well known as a class guy and super community advocate, especially in Atlanta. I always listened to what he had to say because I believe he was a great player, but an even greater person.  — Tom Bottichio, Chairman of the Board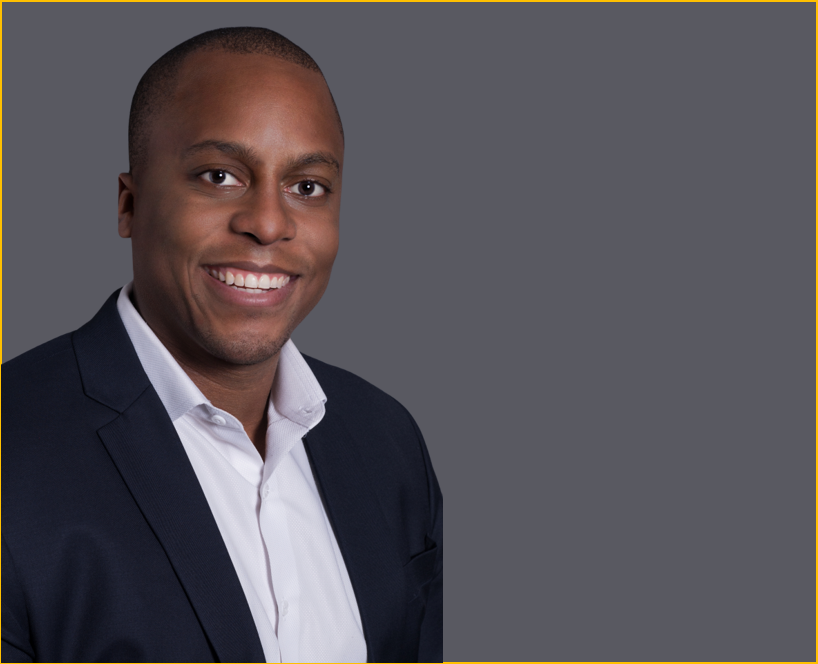 As George Bernard Shaw famously said, "Progress is impossible without change; and those who cannot change their minds cannot change anything." The events from last year proved many people are willing to work to change the status quo so we all advance. Although we have a long road still ahead of us, I am heartened to see, for the first time in my life, people from all backgrounds raising their collective voice to walk this road together.
Living in Atlanta, I am reminded daily of the extraordinary history of the Black community, from leaders such as MLK, John Lewis, and Keisha Lance Bottoms to rising stars such as Amanda Gorman to the unsung heroes of everyday life. In honoring our past and by joining the momentum toward progress, it gives me great pride to celebrate Black History Month this February 2021. Let us advance in solidarity to an equitable future for all.  — Jonathan Hinds, Regional Marketing & Business Development Manager and Inclusion & Diversity Board Member
In the Company & Community
Diversity & Inclusion Event - Guest Speaker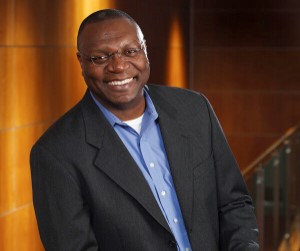 Dean Murray, our VP Regulatory/CCO & Chief Diversity Officer was a featured speaker at the North Shore Chamber Commerce Virtual Breakfast on Wednesday, January 13, 2021. He joined other local business and education leaders in a discussion of how their organizations are incorporating a mindset of diversity and inclusion. Dean addressed Electric Insurance Company's engagement of employees, its four pillars of inclusion, the role of workplace champions, and how to carry out the initiative in the long term. A video of the Virtual Breakfast speakers is available through this link.
Associate Townhall Featuring Corporate Playbook CEO Deb Elam
We ended 2020 with a renewed commitment to ensuring a culture of inclusion and diversity at Electric Insurance Company. On December 10, 2020 more than 200 employees attended a virtual Inclusion & Diversity Townhall event featuring guest speaker Deborah Elam, a GE alum and current CEO of Corporate Playbook™. She provided an expert outside perspective and recommendations that we'll be working on in 2021 – so stay tuned.
Website Accessibility Tool Launch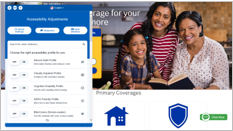 In mid-2020, we added a user interface to our website that viewers can use to select a viewing or listening mode that is optimal for them. Our team also makes frequent updates to the site code to implement emerging best practices for website accessibility.