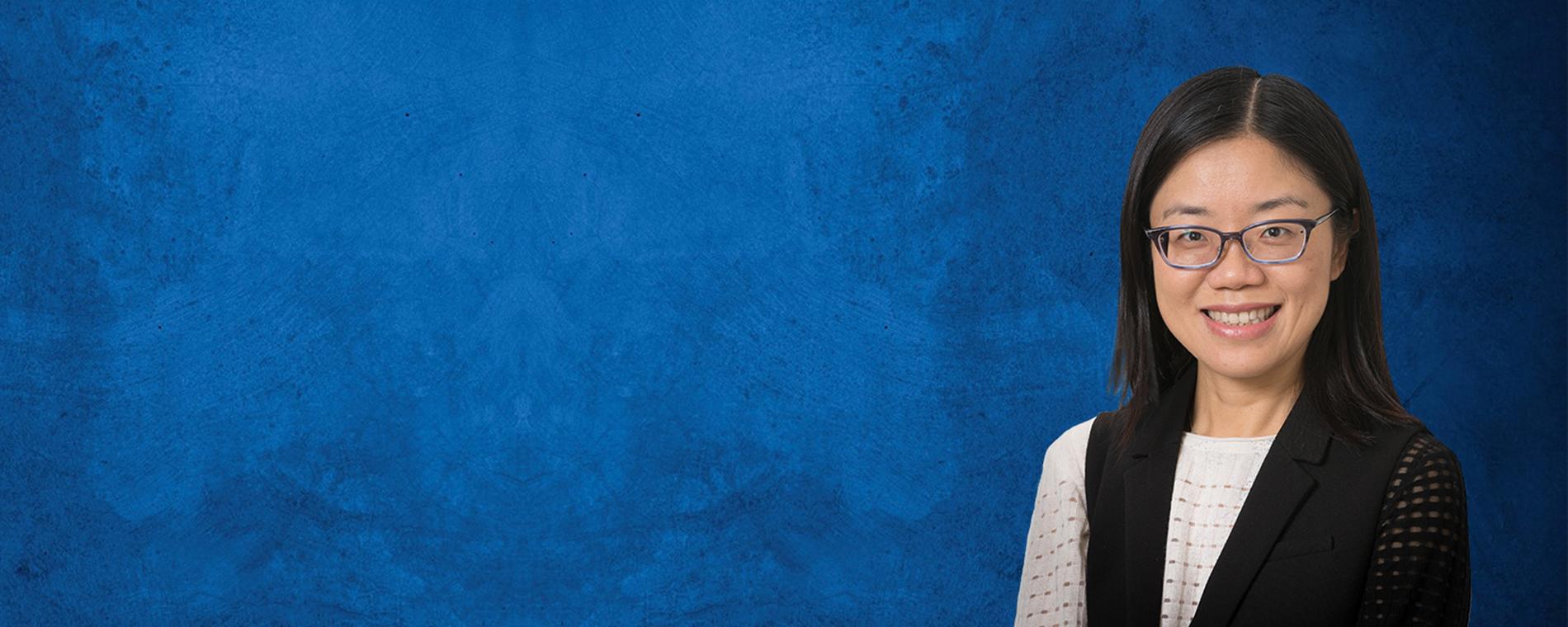 ELECTRIC INSURANCE
Reflections on Asian-American and Pacific Islander Heritage Month
Cindy Ding – CFO and SVP, Finance
John F. Kennedy once said: "Our attitude toward immigration reflects our faith in the American ideal."
The American ethos recognizes the rich cultural diversity of the country and honors the contributions of all immigrants. The United States recognizes Asian American and Pacific Islander (AAPI) Heritage Month each May to commemorate the contributions that generations of AAPIs have made to American history, society, and culture. The observance is marked by communities within the country's 22.2 million Asians and 1.6 million Native Hawaiians and other Pacific Islanders.
The month of May was chosen to mark the immigration of the first Japanese to the U.S. on May 7, 1843, and to celebrate the completion of the nation's first transcontinental railroad on May 10, 1869. The majority of the workers who laid the tracks across the Sierra Nevada Mountains were Chinese immigrants. They built the railroad entirely manually by shoveling 20 pounds of rock more than 400 times a day, under dangerous and often fatal working conditions, including accidental explosions and snow and rock avalanches.
They played a major role in building the transcontinental railroad that allowed travelers to journey across the country in a week — a trip that had previously taken more than a month. Since then, AAPI Americans have made many notable contributions that shaped American culture, some well known, some underappreciated, including birthright citizenship, modern architecture, advancements in cancer detection, web portals/email/video-sharing, rights for sexual assault survivors, martial arts, fashion, fair labor practices for farmers, and the evolution of "American" cuisine.
This AAPI Heritage Month differs from others as the worldwide COVID-19 pandemic has unfortunately caused the rise of xenophobia and AAPI-directed racism.
On one of my hiking trips in the White Mountains of New Hampshire last year, a stranger told me to "go back to China" when I was on the trail. In the meantime, my 13-year-old son, a proud second-generation Chinese American, would quiz people, "Which country is the best based on its founding principles?" He believes individual rights and equal protection are the best possible founding principles. He then would ask, "Can you think of any political document that is more important than the Declaration of Independence and the United States Constitution?"
The answer is "No." America is a great nation designed to recognize that all people are created equal.
"People at birth are inherently good (人之初,性本善)." Chloé Zhao, the first woman of color to win an Academy Award for Best Director, cited this six-character Chinese line in her April 25, 2021, acceptance speech. It is important to have the "faith and courage to hold on to the goodness of ourselves and to hold on to the goodness in each other, no matter how difficult it is to do that," even when you are met with the unfair "Perpetual Foreigner" bias. We are one race — human.
This month, let us together celebrate the accomplishments of AAPI Americans, thank them for paving a path for future generations, and continue to stand together in combating xenophobia, racism, and hate of all kinds.
Off