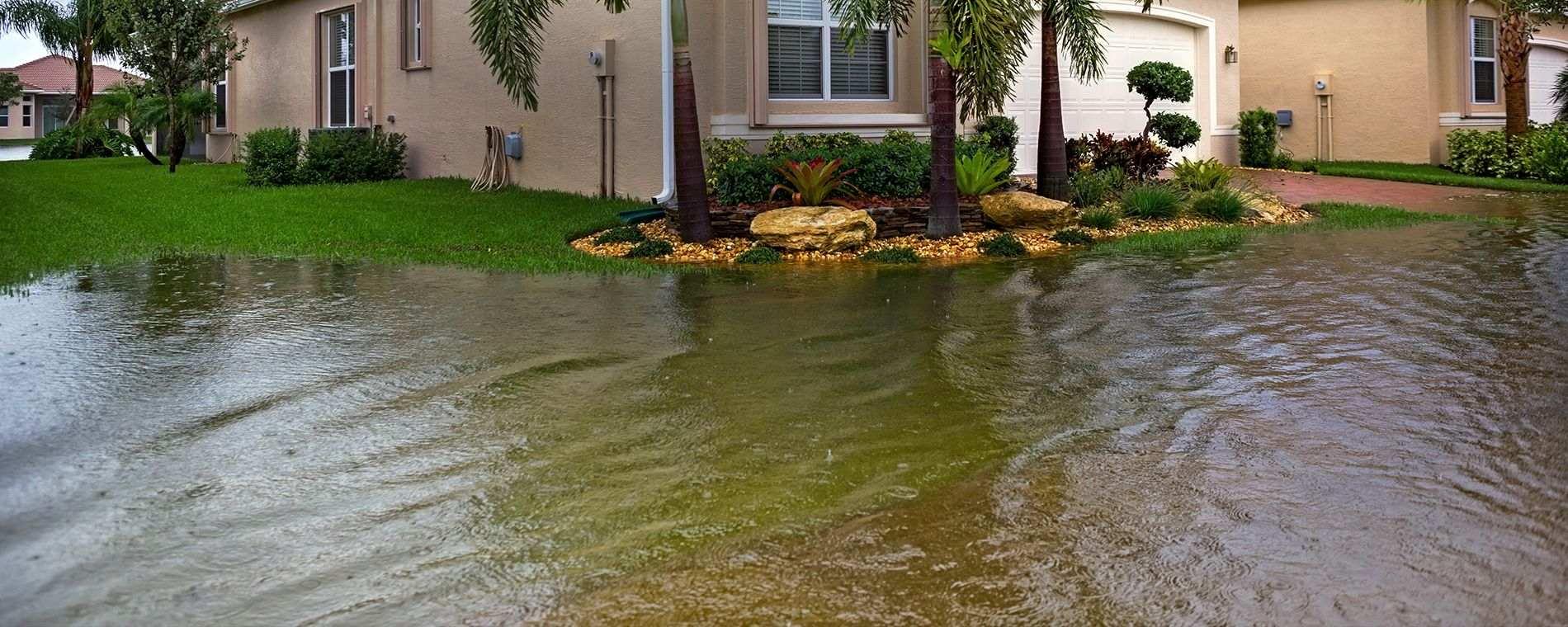 ELECTRIC INSURANCE
Flood Insurance Coverage
Standard home policies don't cover damage caused by groundwater.
It's hard to believe, but it's true. According to the federal government, a homeowner is 27 times more likely to experience a flood than a fire during the course of a 30-year mortgage. Unfortunately, most people don't know that standard home and renters policies do not provide any coverage for flood damage. Even if you don't live near the coast, you're still at risk. That's because a home policy defines floods as "groundwater" – and specifically excludes coverage for it. That includes water from rain, snowmelt, and overflowing bodies of water such as rivers, lakes, ponds, and streams. Even water damage from broken dams or levees isn't covered.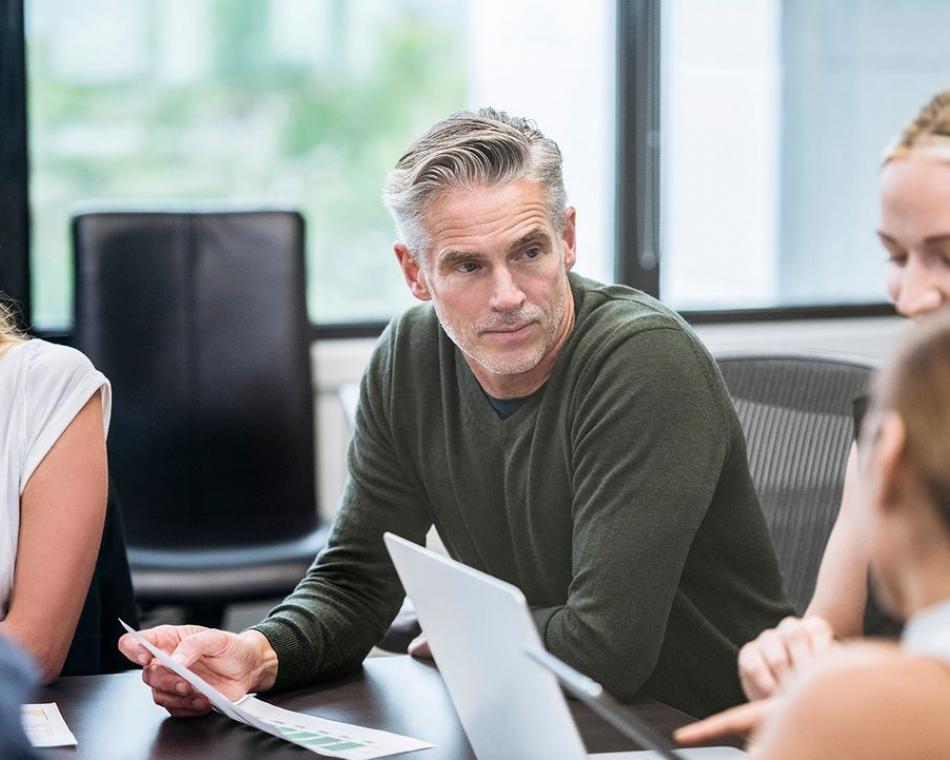 Electric Insurance Agency
Our Risk Coaches will help you supplement protection for you home, your biggest investment, with flood insurance from the federal government's National Flood Insurance Program (NFIP) or other flood insurance companies. We help you get the right coverage for your home and its contents. Call us at 800.342.5342 for a free quote.
What It Covers
You can purchase Flood coverage for your dwelling, your personal property, or both. It's important to know that unlike a homeowners policy, Flood coverage applies different coverages and limits to different areas of your house.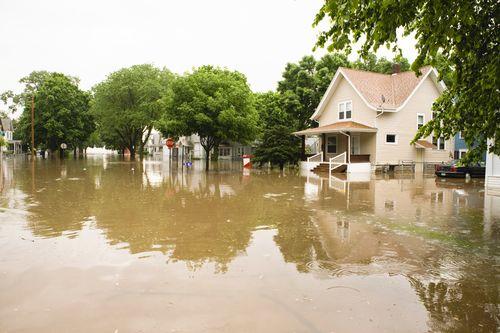 Your Home – Coverage for the Building
Flood insurance will pay, up to the policy limits, either the cost to replace the damaged or destroyed property, or the actual cash value of the damaged/destroyed property. Please note that a deductible applies. Building coverage applies to the structure of your home and to permanently installed appliances, cabinets, carpets, etc.
The Contents of Your Home – Your Personal Property
A flood policy covers your personal belonging such as non-installed appliances, furniture, and clothing. Flood coverage pays actual cash value for personal property losses.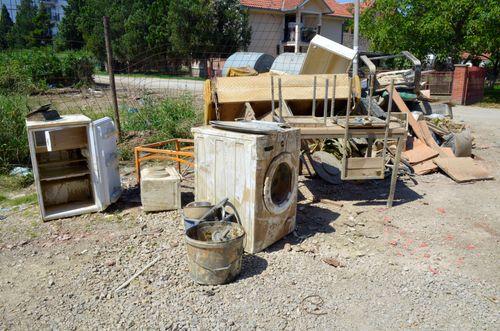 What It Doesn't Cover
Flood insurance is not the same as home insurance. It will not cover damage such as avoidable moisture, mildew, mold, currency or valuable papers. It also will not cover your belongings outside of the home such as decks, patios, fences, etc. Finally, unlike a home policy, it will not cover you for temporary housing expenses if your home is not fit to live in after the flood.
More Information About Flooding and Flood Insurance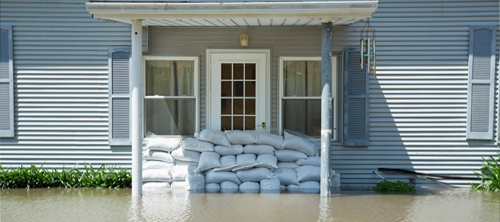 Why You Need Flood Insurance
Almost one-quarter of flood insurance claims are filed by people living in areas with minimal flood risk, according to the Federal Emergency Management Agency (FEMA).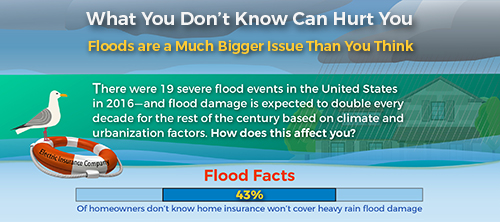 What to Know About Flooding
There's more - and less - to flood coverage than you think. See if you know these major coverage gaps and gotchas.
Product, service, program, credit, and discount availability and limits vary by state. The information provided on this site is provided for informational purposes only and is not a full explanation of products, services or coverage. For more information, please contact Electric Insurance Company at 800.227.2757. If there are discrepancies between the information on this site and the policy, the terms in the policy apply.
Off