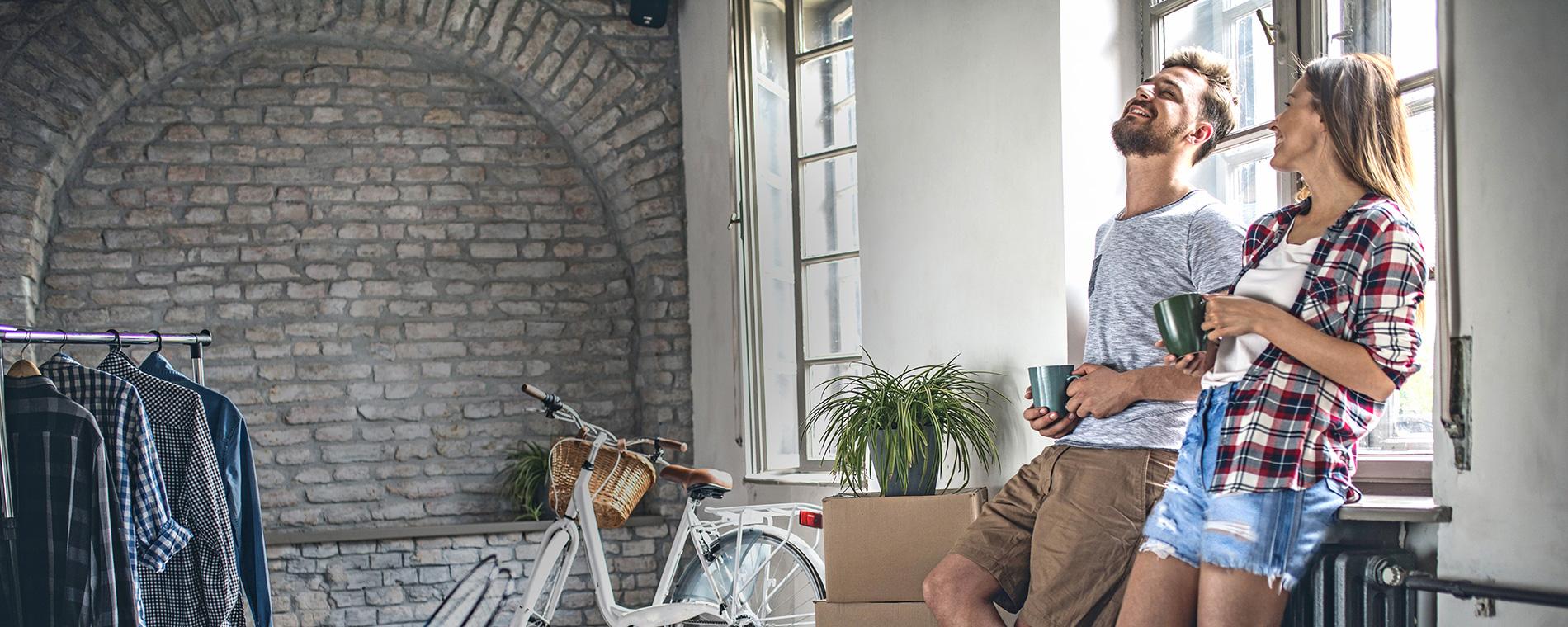 ELECTRIC INSURANCE
Renters Insurance
It's not your building.
But it is your stuff.
Is Renter's insurance right for you?
Unless you're living in an empty apartment and wearing the same outfit to work every day, you probably could benefit from Renters insurance. After all, clothes, furniture, stereos and TVs all cost money.
You might also hurt someone accidentally while riding your bike, say or playing golf. Renters policies cover all this — and more — for surprisingly little. In fact, the average policy only costs about $18 per month. You probably spend more than that on coffee.
Why do I need this?
Similar to a condo owners policy, a renters policy is basically three different coverages rolled into one:
Liability pays others for costs related to injuries sustained in your unit, or due to your actions.
Personal Property pays you for damage or loss of belongings inside your apartment
Loss of Use pays you for temporary living expenses if your apartment can't be lived in due to a covered loss.
General Renters policy coverage:
Coverage C

covers y

our stuff: appliances, clothing, jewelry, cameras, furnishings, etc. If it's not built-in, this part protects it. If you've got neat specialty items, you can schedule them for additional coverage.
Coverage D covers living expenses that occur when you can't live in your apartment due to covered damage.
Coverage E covers legal liability for injury to others for you and your immediate family, as long as they live at the covered address, up to the limits of the policy. 
Why it's needed
Trust us. You're not covered by your Landlord's policy.
Landlords are not responsible for your belongings
Landlords are usually not obligated to reimburse/replace damaged or stolen items or cover tenants' liability-related lawsuits
No matter how responsible you are, others in the building may not be. Overflows from sinks and tubs, or fire and smoke can easily cost you money.
Your Landlord's policy doesn't cover your living expenses if your unit is so damaged you need to move out and look for a new place.
Your Landlord's policy doesn't cover liability for your actions, or people getting hurt in your unit.
Discounts
If you qualify for some (or all) of these discounts, you could save even more:*
Multi-policy discount (for insuring both your vehicle and your home with us)
Claims-free discount
Length of tenure with us 
Fire alarm discount
Sprinkler discount
Burglar alarm discount 
Contact us
Our Risk Coaches™ are licensed insurance professionals who are trained to look at coverage from your perspective. They're glad to help you navigate the often-perplexing world of insurance coverage. Call us at 800.342.5342 Monday through Friday, from 8:00 a.m. to 8:00 p.m. ET.
* Product, service, program, credit, and discount availability and limits vary by state. The information provided on this site is provided for informational purposes only and is not a full explanation of products, services or coverage. For more information, please contact Electric Insurance Company at 800.227.2757. If there are discrepancies between the information on this site and the policy, the terms in the policy apply.
‡ Based on an average country-wide premium for a renters policy as of May, 2021.