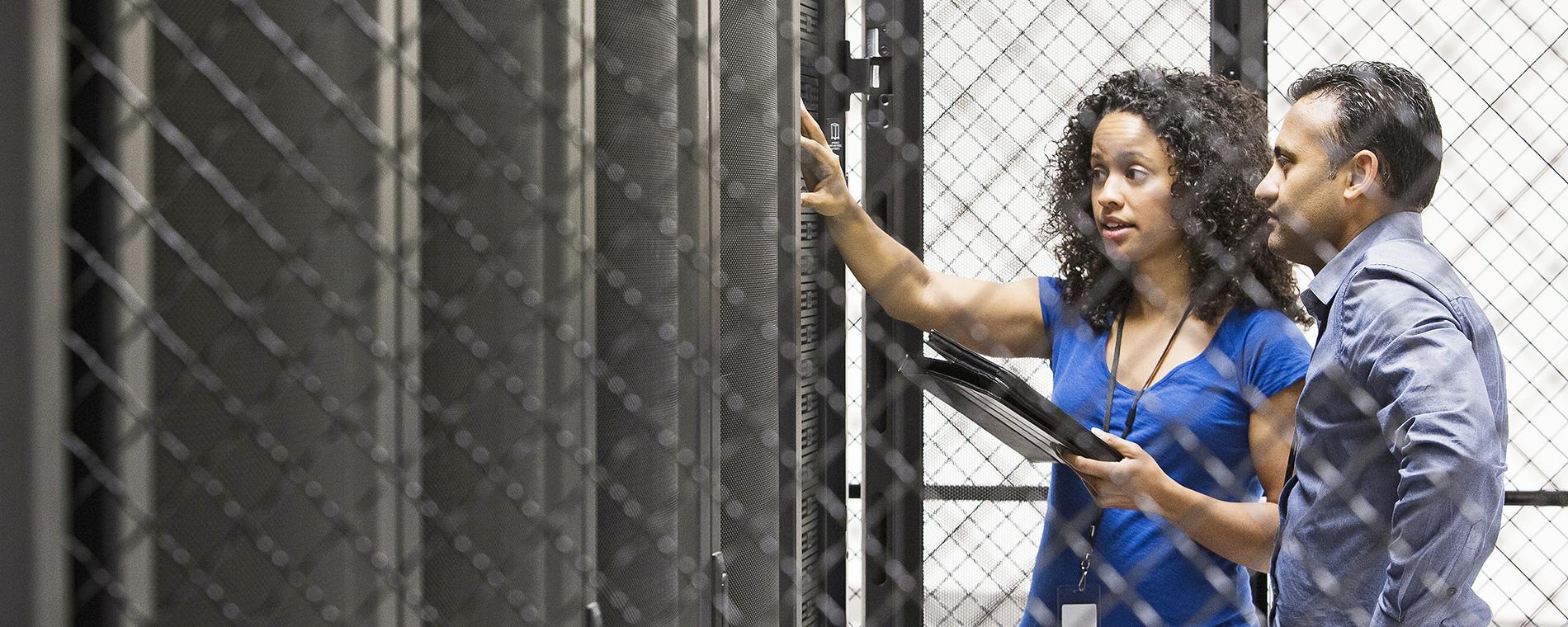 ELECTRIC INSURANCE
Protecting Your Privacy
We take data security very seriously.
Internet Privacy Policy — Canada
Effective February, 2011
This Canadian Privacy Policy explains how Electric Insurance Company (Canadian Branch) (referred to as "Electric Insurance") handles the personal information of our policyholders, insureds and claimants.
We work hard to respect and maintain personal privacy. However, the very nature of Electric Insurance's business is such that the collection, use and disclosure of personal information is fundamental to the products and services we provide.
Personal information, for the purposes of this Privacy Policy, means information that identifies an individual. For example: an individual's name, birth date, address, age, health and financial information is personal information which Electric Insurance may collect, use and in certain circumstances, where necessary, disclose, in the course of providing insurance services and carrying on business. Personal information does not include the name, business title, address, e-mail address, phone or fax number of an employee of an organization.
This Privacy Policy may be modified from time to time. An individual may obtain our most up to date version by contacting us at the address set out below in the section called "Contacting the Electric Insurance Privacy Officer for Canada" or by visiting www.electricinsurance.com
1. Consent and Personal Information
Electric Insurance obtains consent to the collection, use and disclosure of personal information, except where inappropriate.
In obtaining consent to the collection, use and disclosure of personal information, the purpose for which information is collected, used or disclosed is either obvious by the very nature of the transaction or if not, we state the purpose, either at or before the time the information is collected. When we do collect personal information, we collect only that personal information which is necessary to such obvious or stated purpose.
Personal information is typically collected and used by us for insurance purposes such as, assessing risk, processing applications for insurance coverage, providing and administering insurance products and related services and to determine the status of insurance coverage, to investigate and handle claims, administer insurance benefits and to prevent or deter fraud. Such information will be used solely to facilitate the products and services requested or as provided or permitted by law.
We consult our existing files for these purposes. An individual may decline to consent, or revoke consent, to the collection and use of personal information for these insurance purposes but in that case insurance products and related services and benefits and the assessment of claims may be limited or terminated.
2. Collecting Personal Information.
Whenever practical, we collect information directly from the individual concerned. In some instances and as is common in the underwriting of insurance and the investigation of insurance claims, we verify information and obtain information from independent sources and organizations.
3. Using Personal Information
We use personal information in accordance with the consent provided by the individual to whom the information relates, in accordance with this Privacy Policy, our contractual rights and obligations and the law.
Electric Insurance employees and representatives do not use personal information for purposes other than as required in the performance of their employment duties.
4. Accuracy of Your Personal Information
Electric Insurance maintains procedures to ensure that the information we collect and use is accurate, up-to-date, and as complete as possible. However, we rely on individuals to disclose all material information to us and to inform us of any changes. With proof of entitlement, a request to access and if applicable correct information in our possession may be made by contacting the Electric Insurance Privacy Officer for Canada at the address set out below in the section called "Contacting the Electric Insurance Privacy Officer for Canada".
5. Safeguarding Your Information
We apply appropriate safeguards to our computer networks and physical files and we restrict access to personal information to those Electric Insurance employees, authorized administrators, reinsurers, consultants or insurance representatives who need to know that information in order to underwrite or administer insurance products and services.
6. Disclosure of Personal Information
Personal information is sought and exchanged with both affiliated and unaffiliated insurance companies, reinsurers, and insurance industry organizations at the time of assessing an application for insurance and any renewal, extension, variation or cancellation of any issued policy, as well as in the event of any claim, to the extent necessary for industry statistical purposes or to assess and rate a specific risk, determine the status of coverage, and investigate claims. We also share information to combat fraud; where permitted or required by law; or, at the request of government regulators.
Electric Insurance sometimes retains an affiliated company or an independent third party or reinsurer ("authorized administrator") to perform on Electric Insurance's behalf, certain functions in support of the products and services Electric Insurance provides. Such functions could include the underwriting, offering or administering of Electric Insurance's financial products and services or any related claims. Accordingly, in certain instances these affiliates or third parties will be provided with personal information to the extent that it is necessary in the performance of those specific reinsurance, underwriting, marketing, consulting, administrative, rehabilitative, claims, investigation or related services. Electric Insurance obligates these affiliates and third parties to use and take steps to protect personal information in accordance with the requirements of this Privacy Policy.
Some authorized administrators may be located in the United States and in those cases personal information will be subject to disclosure pursuant to the laws of the United States, which may include disclosure to government, judicial, law enforcement or regulatory agencies of the United States.
For information about how you may obtain access to written policies about Electric Insurance's policies and practices with respect to service providers outside Canada, please contact the Electric Insurance Privacy Officer for Canada, using the contact information set out below in the section called "Contacting the Electric Insurance Privacy Officer for Canada". The Electric Insurance Privacy Officer for Canada will be able to answer any questions you have about the collection, use, disclosure or storage of personal information by authorized administrators outside Canada.
We do not sell our customer lists or other personal information.
7. Retention and Access to Your Personal Information
We retain personal information only for so long as is necessary to fulfill the purpose for which it was collected and to meet our legal and contractual obligations. If personal information is no longer required, it will be destroyed or rendered anonymous. Given the nature of insurance and our on-going exposure to potential claims, where necessary, some of the information we collect for insurance purposes is kept indefinitely.
An individual or a person authorized in writing to act on his/her behalf may, with satisfactory identification and proof of entitlement, request access or, if applicable, request a correction of personal information, which Electric Insurance has in its possession.
The right to access is not absolute. For example, there is no right to access and we may decline a request for access, if the information requested is subject to a legal privilege.
We do not provide personal health information directly to individuals unless the individual provided it directly to us. Instead we provide access to personal health information through the individual's health care professional.
We may charge a reasonable fee in advance for copying and sending information you have requested and to which you have a right of access.
8. Contacting the Electric Insurance Privacy Officer for Canada
Contact:
The Electric Insurance Privacy Officer for Canada
75 Sam Fonzo Drive
Beverly, MA 01915
Toll-Free: 1-800-227-2757
Should you have questions about our privacy practices; or a request to access or correct your personal information, please include your name, address and, if applicable, your policy number.
9. Website Privacy Practices
Electric Insurance is sensitive to privacy issues on the Internet. We believe it is important that you know how we treat the information we receive about you online.
In general, you can visit Electric Insurance on the World Wide Web without telling us who you are or revealing any information about yourself. Our web servers collect the domain names, not email addresses of visitors. Electric Insurance uses this information to measure the use of our site.
Electric Insurance shares website usage information about visitors to our website with a reputable third party for the purpose of targeting our Internet banner advertisements on this site and other sites.
To do this, we use clear GIFs, or pixel tags, on this site, which allow us to recognize a browser's cookie when a browser visits this site. A cookie is a tiny element of data that a website can send to your browser, which may then be stored on your hard drive so we can recognize your Electric Insurance website usage when you return. You may set your browser to notify you when you receive a cookie or you have the option to disable the use of cookies altogether.
The information we collect and share through this technology is not personally identifiable.
Product, service, program, credit, and discount availability and limits vary by state. The information provided on this site is provided for informational purposes only and is not a full explanation of products, services or coverage. For more information, please contact Electric Insurance Company at

800.342.5342

. If there are discrepancies between the information on this site and the policy, the terms in the policy apply.