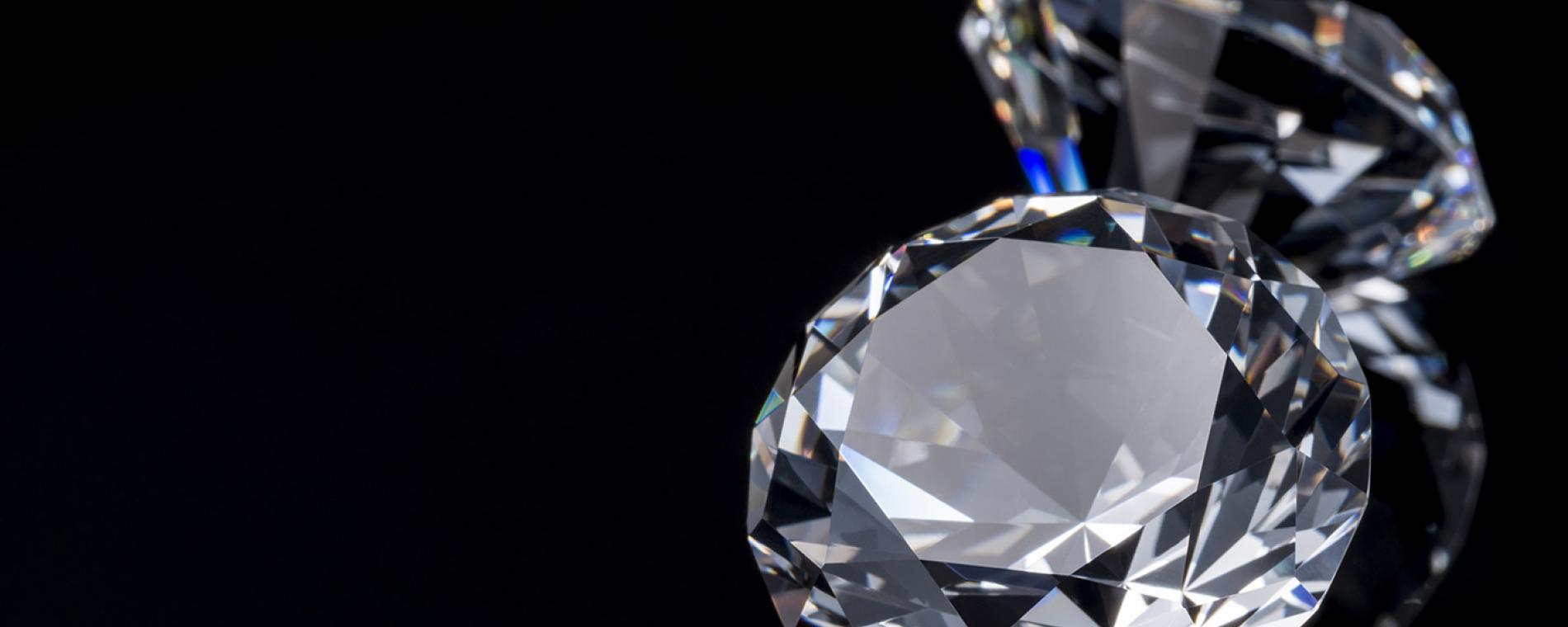 ELECTRIC INSURANCE
Scheduled Items
Your most valuable possessions are also the easiest to steal.
When Your Bling Goes "Bye Bye"
Believe it or not, the economy does have a few pleasant surprises. Many valuable items, like fine jewelry (including wedding and engagement rings) have kept pace with the dramatic increases in the cost of gemstones, gold, and other precious metals. This can mean you now have more to protect, and it's very likely worth more than your homeowners policy will cover if it's stolen or turns up AWOL.
Why Schedule?
Listing, or "scheduling," items on your homeowners policy allows you to cover them for what they're worth and includes a few other advantages – such as no deductibles and low premium costs.
A standard homeowners policy offers only $1,500 of coverage for theft of jewelry, watches, and other expensive items. That's bad news when the average engagement ring costs about $4,600.
Coverage is included for items lost under "mysterious disappearances" (like when your great-grandfather's watch disappeared after a visit from your dubious third cousin once removed whom you'd met only once at a funeral).
No deductible or depreciation applies.
Claims are simplified because a full description and value of the scheduled items will be on file if there is ever a loss.
What to Schedule*
Thieves usually don't confine themselves to stealing just your jewelry – they'll take anything they can carry and sell. So here's a list of items we'll help you schedule:
Jewelry and watches
Fine arts and silverware
Furs
Cameras and musical equipment
Collectible firearms
Oriental rugs hung for display
Flexible Options
Actual Value Coverage endorsements allow you to schedule individual items for a value based on a third-party appraisal of the property.
Agreed-Value Coverage endorsements insure property for an amount based on an appraisal of the property that is then mutually agreed upon by you and Electric Insurance; this coverage is very useful for excluding individual items from a Blanket endorsement in order to provide a higher rate of coverage.
Blanket Coverage endorsements cover classes of personal property – for example, collections – rather than individual pieces, and claims are settled on an ACV basis.
Take a Minute to take Inventory. Give Us a Call.
Look over your valuables to get an idea of what you stand to lose through theft or "mysterious disappearances." It's very likely you have several items whose value handily exceeds your policy limits. Make a list and then give us a call at 800.342.5342. We'll help you get the coverage you want and the security you need.
*Underwriting guidelines apply.
Product, service, program, credit, and discount availability and limits vary by state. The information provided on this site is provided for informational purposes only and is not a full explanation of products, services or coverage. For more information, please contact Electric Insurance Company at 800.342.5342. If there are discrepancies between the information on this site and the policy, the terms in the policy apply.
Share this: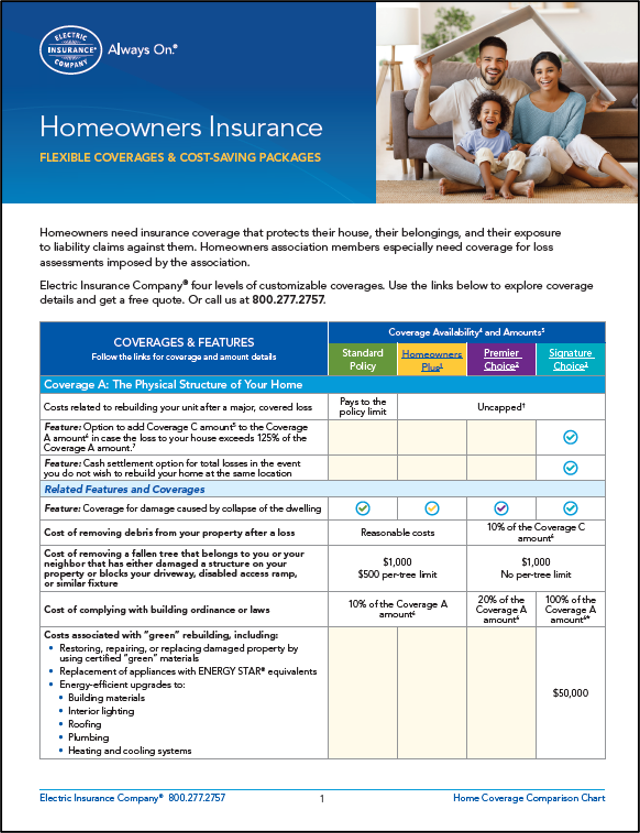 Home values are at an all-time high. Make sure you protect your investment in your home with sound coverage. This easy-to-understand coverage chart (PDF 820kb) helps you know what to get and why.