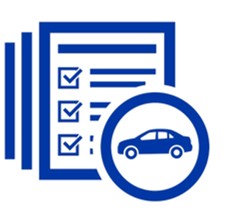 Flooded Vehicle Sales Fraud Warning
Thousands of vehicles damaged by hurricanes and inland flooding will be put up for sale in the coming months. Buyers trying to save money in a historically high-cost auto sale market may be looking for a bargain. If that describes you, make sure you don't buy a flood-damaged vehicle unknowingly. They're not only a very bad mechanical risk, you may not be able to get insurance for vehicle with a title that indicates it was salvaged or rebuilt.
Floods can cause damage to vehicles that render them inoperable. "Flood vehicles" have sustained partial or total submersion in water, resulting in damage to electrical systems, the engine, transmission, body, or other major components. Generally, inoperable flood vehicles are evaluated by insurance companies as "total losses" and then sold as "salvage" at car auctions.
Some of these salvage vehicles are bought at auction by dishonest car dealers who engage in "title washing," meaning they camouflage the flood damage, and intentionally omit certain information on the title, as required. The same vehicles are then shipped to states untouched by the disaster and put up for sale. Unfortunately, customers in the market to buy a decent used car in a state without "lemon" laws or legal protection from used car scams could become victims of this costly crime.
Free Tool from the National Crime Insurance Bureau
After the post-Katrina upsurge in this type of fraud, the National Insurance Crime Bureau (NCIB) developed a free database research service for potential used car buyers to access a vehicle's history. The vehicle identification number (VIN) check reveals information on floods, accidents, or even fake odometer mileage gathered from participating NICB member insurance company records. .
Tips for Preventing Flood Vehicle Fraud
When starting out on your quest to find a decent used vehicle for the best price, choose dealerships with solid reputations and involve friends or family in the decision-making process. Be sure to steer clear of any tempting offers, such as extremely under-priced late-model vehicles.
The NCIB provides the following in-depth tips to help protect consumers from flood vehicle fraud:
Do your research. Don't be afraid to ask a used car dealer or private seller about the vehicle's history of accidents or floods. Run a title search (free tool - opens in another window) or VIN check (free tool - opens in another window) to verify information. Check the title and ownership paperwork for any red flags that indicate salvage fraud. For a fee, you can also obtain a full CARFAX vehicle history report instantly from their extensive online database of records.


Consult a certified mechanic. Long-term flood damage is not always noticeable on the surface. A qualified professional can perform a thorough check on the engine, transmission, electrical system, and other major parts, and also take the vehicle for a test drive.


Fully inspect the interior. Look carefully for water stains or mildew under the mats, carpet, behind the dashboard and on the dials. Notice if the carpeting looks recently shampooed or if the upholstery and door panels are faded. Inspect for grit or mud in the spare tire area, alternator crevices, and around the power steering pumps and hard-to-reach recesses. Be aware of damaged door speakers or rust in unusual places where water would not ordinarily reach, such as on screws in the console. Pull the seat belt all the way out to look for mildew.


Check under the hood. To see if oxidation has occurred, check for any signs of rust, a green patina, white powder, or pitting on metal parts near the electrical and mechanical connections.
Shopping for a decent used car at a reasonable price may seem like a daunting task. But if you take a common- sense approach and thoroughly inspect the vehicle and its paperwork, you may save time and money in the long run. Remember, if a deal sounds too good to be true, walk away.
Contact us
Our Risk Coaches are licensed insurance professionals who are trained to look at coverage from your perspective. They're glad to help you navigate the often-perplexing world of car insurance. Call us at 800.342.5342, Monday through Friday, from 8:00 a.m. to 8:00 p.m. ET.
Share this: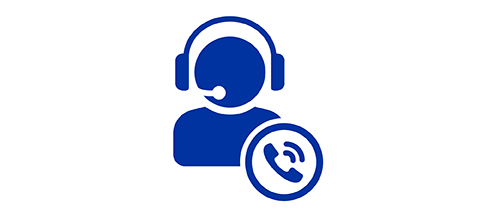 Call or Use Chat to Contact a Risk Coach
For a no-cost and no-obligation-to-buy coverage-needs assessment, use the chat feature on this page or call us. Our Risk Coaches are glad to help you navigate the complex world of homeowners insurance coverage.
Call us at 800.342.5342, Monday through Friday, from 8:00 a.m. to 8:00 p.m. ET.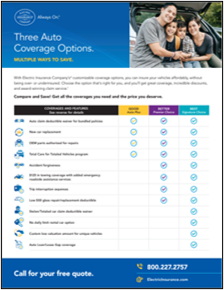 One size of auto coverage does not fit all. Get the right coverage for your needs with one of three flexible coverage options. This at-a-glance chart (PDF 612kb) helps you make the right choice for you.