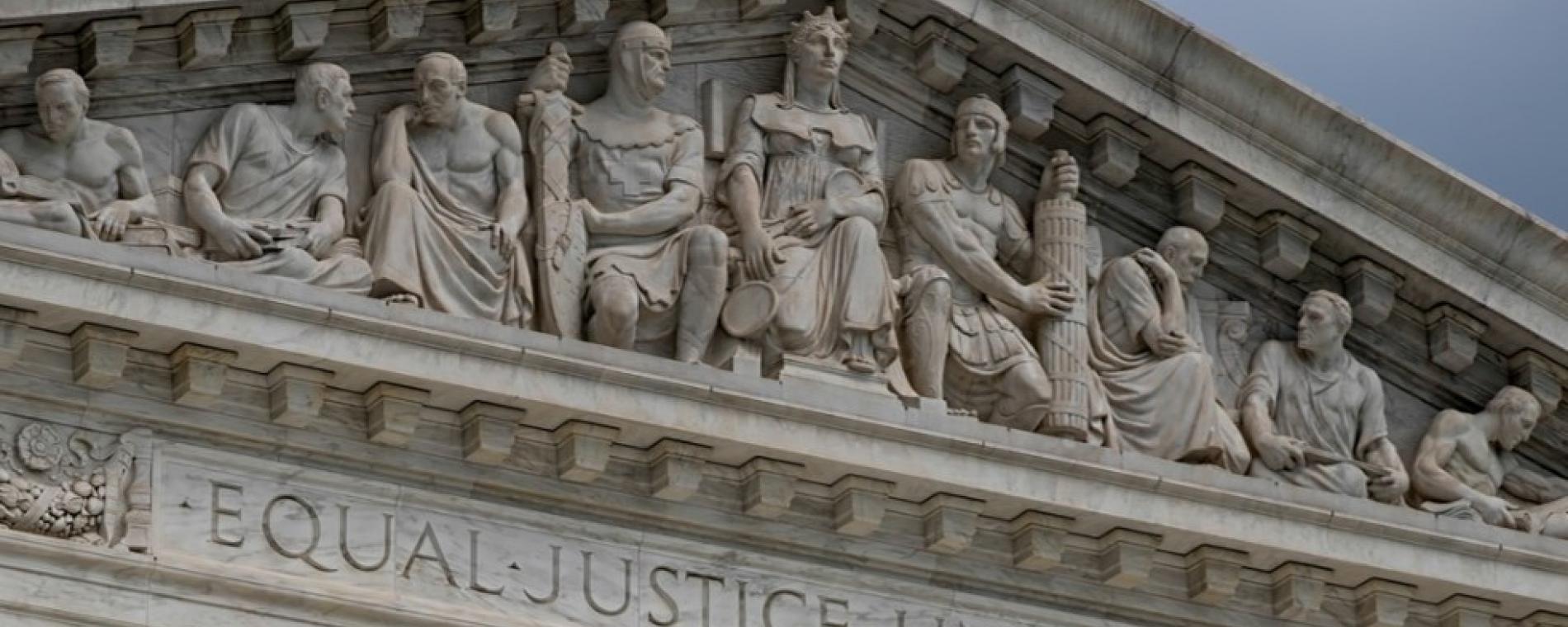 ELECTRIC INSURANCE
Legal Mentors
Inclusion and Diversity Initiative
Electric Insurance Company's diversity and inclusion initiatives are based on the idea "EIC For Everyone!" The Community Partnership and Pro Bono team took on Discovering Justice, a nonprofit program for public school children. Discovering Justice works with volunteer legal professionals to deliver courses that teach civics, research skills, analytical thinking, and public speaking.

Led by Inclusion and Diversity Champion and Litigation Counsel Robert Omoyeni, litigation attorneys Louis Beckett, Michael Carpentier, Melissa Donahue, and Kristine Murray acted as legal mentors to Framingham, Massachusetts, middle school students.
The program, called Spring Mock Appeal, was held virtually over an eleven-week period. The volunteers met weekly over Zoom with the students (who got to be "student-attorneys"), teaching about a fictitious First Amendment case. Participants were tasked with representing a "client" in a mock appeal; volunteers taught students how to analyze facts, develop oral arguments, speak confidently, and work as a team. They discussed and debated First Amendment rights and the Bill of Rights.
The program culminated in a virtual Mock Appeal in which the students presented their cases to a judicial panel of real-life judges and seasoned attorneys from the Massachusetts Bar community, including Electric Insurance's general counsel, Henry King, Jr. According to Kristine Murray, this was a defining moment: "It helped them to see that yes, they can speak up, be that student lawyer, answer hard questions from judges, and think on their feet."
From Reticence to Confidence
Program enrollment required participation from 4:00 p.m. to 5:30 p.m. one day each week. Students were initially hesitant to use Zoom, but gamely overcame the challenge. Volunteers soon knew they were making an impact.
"The clearest indication of making a difference was the students' ever-increasing comfort levels as the course went on. It was initially hard to get students to use their cameras or speak up. But, by the end, we had more and more students engaging in civil debates during class." – Michael Carpentier
"It was very rewarding to see the progression from the first week where it was difficult to have students speak or use video to the last week where everyone was engaged." – Lou Beckett
Melissa Donahue was very pleased with the level of student dedication: "When we held an extra, voluntary class before the arguments in case anyone wanted extra practice, almost every student showed up!" Working with legal professionals also gave students an opportunity to develop a balanced viewpoint.
As Kristine Murray pointed out, "So much of what students hear about the legal system is negative. When a judge was guest speaker, they asked great questions about his job, the courts, etc., that showed they were really interested in another perspective."
It was also a powerful moment for Melissa Donahue: "A real judge attended one of the classes; he told the students he was proud of them for taking the class and learning about the law because in doing so they are helping to protect our democracy. That really hit me, and I know it hit them as well."
Would Volunteers Do It Again?
They would. Kristin Murray says, "This was a wonderful opportunity to do something outside our daily work lives that matters and can make a difference." Finally, as Robert Omoyeni put it, "Our democracy works only to the extent that we as citizens protect it."