How to Enjoy a Safe Holiday Season
For many of us, the holidays are a time for creating memories with family and friends at home, whether it be in front of a warm fireplace or over a home-cooked meal. But taking the right safety precautions is a must. Here are steps to take to celebrate the holidays at home safely.
Inspect your chimney. If you're planning to cozy up beside a wood-burning fireplace during the holidays, hire a chimney sweep to inspect for damage before you use it. A basic inspection costs about $250 on average. The inspector will check for cracks, buildup, and critters.
Test smoke detectors. More than one third of home fire deaths result from fires in which no smoke alarms are present. Make sure your smoke detectors are in good working order. You should have a smoke detector on every floor and in every bedroom of your home. Smoke alarms should be replaced every 10 years from the device's date of manufacture.
Burn candles safely. Candles can add a beautiful glow to your festivities. They're especially important for those who celebrate Hanukkah, a Jewish holiday marked by lighting candles on an eight-branch candleholder called a menorah, as well as for people who observe Kwanzaa, where it's custom to light a seven-branch candleholder called a kinara.
But U.S. fire departments respond to an average of 7,610 house fires started by candles each year. So, follow these safety rules:
Don't leave lit candles unattended. Blow out candles before you leave a room and before you go to bed.


Place candleholders on a flat surface. And lay down a non-flammable material, such as aluminum foil, underneath the candleholders.


Keep candles out of reach of little kids. Keep candles away from pets, too.


Place candles at least four feet away from curtains, draperies, and blinds. Such décor can catch fire quickly.
Decorate carefully. 'Tis the season to decorate. After all, decorations get everyone into the holiday spirit. But decorations can also cause injuries if you're not careful.
Here are a few holiday decorating do's and don'ts:
Do check holiday lights for exposed or frayed wires. Discard damaged sets.


Do keep fragile ornaments out of children's reach. This is especially important for ornaments with sharp edges.


Do fasten outdoor decorations securely. Use hooks and nails when attaching decorations to your home or trees.


Don't stand on chairs or furniture to hang decorations. Use a ladder. (It may sound like a no-brainer, but you'd be surprised how many don't use one.)


Don't forget to turn off all holiday lights before going to bed. And don't leave the house with holiday lights turned on.


Don't light the fireplace if you hung stockings on the mantel. Better yet, consider hanging stockings on a stairway railing, a bookcase, or a curtain rod instead.


Set up and use a Christmas tree safely. Learn how to prevent Christmas tree fires and tip-overs by reading our sidebar.
Contact Us
Our Risk Coaches™ are licensed insurance professionals who are trained to look at coverage from your perspective. They're standing by to help you review your home insurance policy and fill any gaps in coverage before the holidays begin. Contact your local Risk Coach professional or call us at 800.342.5342, Monday through Friday from 8:00 a.m. to 8:00 p.m. ET
Product, service, program, credit, and discount availability and limits vary by state. The information provided on this site is provided for informational purposes only and is not a full explanation of products, services, or coverage. For more information, please contact Electric Insurance Company at 800.227.2757. If there are discrepancies between the information on this site and the policy, the terms in the policy apply.
Electric Insurance Company Risk Coaches help you assess your current coverages and exposure to risk based on the information you provide during your discussion. The services provided are for informational purposes only and do not create a professional or fiduciary relationship. Incomplete information or a change in your circumstances after your meeting may affect coverage requirements or recommendations.
Share this: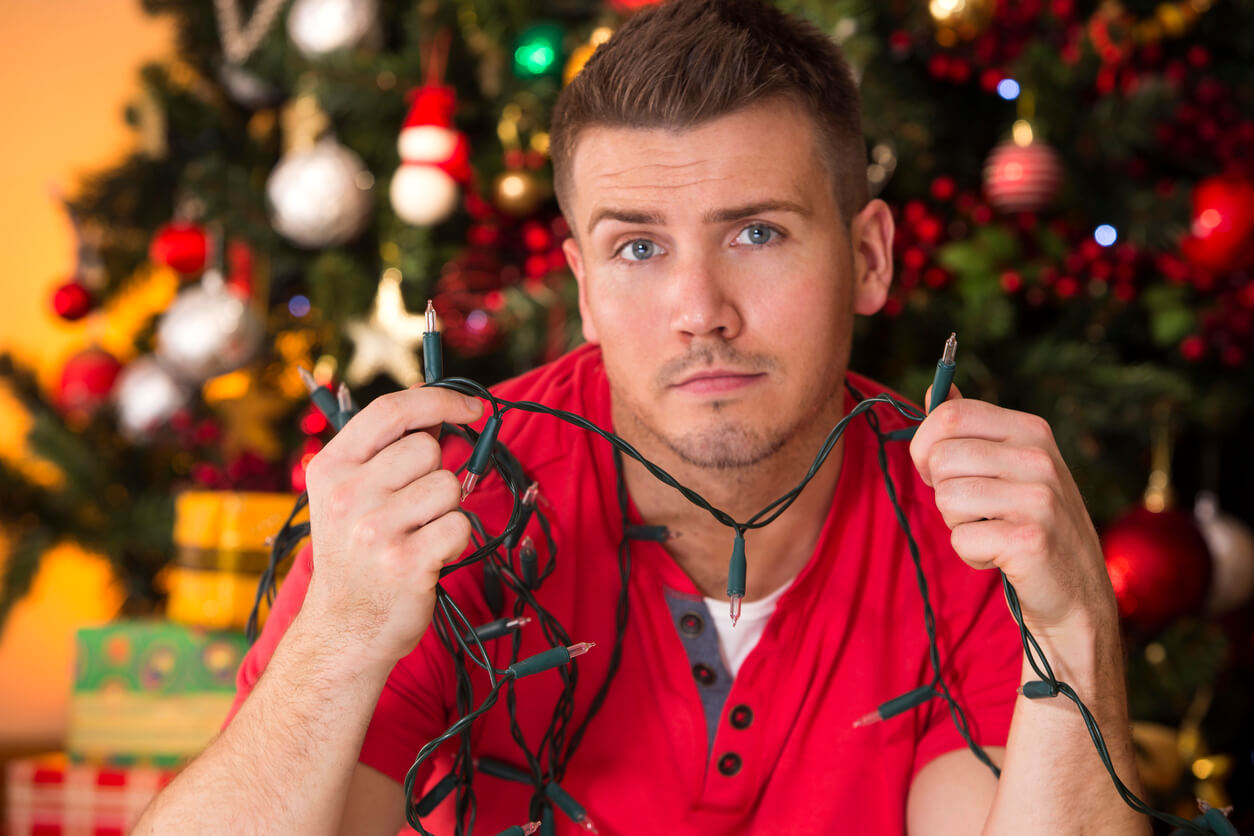 Christmas Tree Safety Tips
Your beautiful Christmas tree could be a safety hazard. Keep your home—and everyone in it (including guests!)—safe by heeding this advice:
Pick the right tree. When buying a real tree, choose one with fresh, green needles that are difficult to pull off. If you're purchasing an artificial tree, get one that has a "fire-resistant" label.


Place tree away from fireplaces, radiators, and other heat sources. Christmas tree fires are rare, but they can be deadly: On average, one out of every 32 reported home Christmas tree fires result in a fatality.


Keep doors and passageways clear. The tree should not be blocking an exit.


Mount the tree on a sturdy base to prevent trip-overs. Also, place the base on a flat surface.


Never use lit candles to decorate the tree.


Keep real trees well-watered. Dried-out trees catch fire more easily.
For more tips, check out our Christmas tree safety article.