Inventory Your Home
Every homeowner, condo owner, or renter should have an inventory list of personal belongings for insurance purposes. Taking an inventory of everything in your home may seem like a herculean task, but you will be glad you did if you have a major loss to your home and file an insurance claim.
Why do it now?
Claim requirements. It's very difficult to remember all your possessions — especially those tucked away in closets, attics, garages, cellars, and sheds. If you have a catastrophic loss, it will be very difficult to remember all your property and document it for the claim. Doing an inventory ahead of time helps ensure your claim is processed much more quickly and accurately.


There are valuable items you own that aren't fully covered. It's very likely you have property that is not fully covered by your homeowners policy. For example, standard policies provide very low coverage amounts for small, easily lost or stolen valuables, and most don't cover breakage.
We offer some tips and guidance on how to get started and make the process less overwhelming.
Creating the List
The best way to start cataloging your personal belongings is to categorize them by room, then item, or by other relevant criteria. Make sure to record as much information as you can, including:
Description of the item.


Make, model, and/or serial number, if applicable. (Hint: if you can't easily find the information, check the warranty or owner's manual.)


Date, location, and receipts of purchase.


Appraisal or cost at the time of purchase.


Estimated replacement cost if you were to buy it today.
Create a Digital Home List Using Photos and Videos
Start your home inventory by taking photos of all the items, using your list as a map. Do the same thing with a video. Walk through every room and record and take photos of entire rooms, closets, specific storing areas, drawers, cabinets, etc. Capture model numbers or serial numbers if possible.
Knowing the value of the items will help you figure out if you have the right insurance in case you ever need to replace the items. We will work with you to determine the insurance coverage. No one wants to be surprised to find out they won't get enough money to replace their items when a claim happens.
Scheduled Items
Many valuable items, like fine jewelry (including wedding and engagement rings), have kept pace with the dramatic increases in the cost of gemstones, gold, and other precious metals. This can mean you now have more to protect, and it's very likely worth more than your homeowners policy will cover if it's stolen or turns up AWOL.
A standard homeowners policy offers only $1,500 of coverage for theft of jewelry, watches, and other expensive items. That's bad news when the average engagement ring costs about $4,600.


Most standard policies will not cover accidental breakage, such as what may happen to your cameras and lenses.


Coverage is included for items lost through "mysterious disappearances" (like when your great-grandfather's watch disappeared after a visit from your dubious third cousin once removed whom you'd met only once at a funeral).


No deductible or depreciation applies.


Claims are simplified because full descriptions and values of the scheduled items will be on file if there is ever a loss.
Inventorying your property is the first step in getting "scheduled" items coverage, which allows you to cover them for what they're worth and includes a few other advantages — such as no deductibles and low premium costs.
The most important thing to remember in this process is that theft, fires, and other causes of loss don't wait until you have taken the time to create your inventory list. Do not wait until it is too late!
Take a Minute to Take Inventory. Give Us a Call.
Look over your valuables to get an idea of what you stand to lose through theft or "mysterious disappearances." It's very likely you have several items whose value handily exceeds your policy limits. Make a list and then give us a call at 800.342.5342. We'll help you get the coverage you want and the security you need.
Product, service, program, credit, and discount availability and limits vary by state. The information provided on this site is provided for informational purposes only and is not a full explanation of products, services, or coverage. For more information, please contact Electric Insurance Company at 800.227.2757. If there are discrepancies between the information on this site and the policy, the terms in the policy apply.
Share this: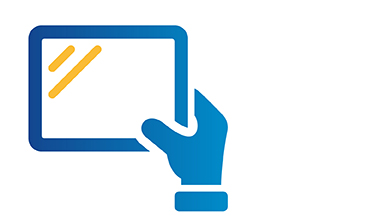 Free home inventory app!
Create a comprehensive inventory of your belongings with the free home inventory app for iPad® and Android devices from the National Association of Insurance Commissioners.
You can download it from the Apple App Store or Google Play Store.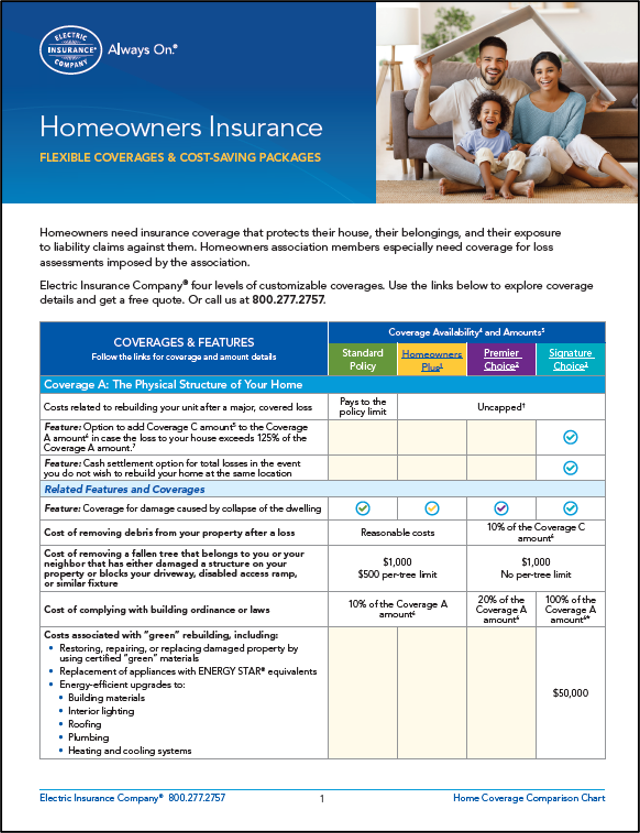 Home values are at an all-time high. Make sure you protect your investment in your home with sound coverage. This easy-to-understand coverage chart (PDF 820kb) helps you know what to get and why.