Lithium Battery Safety Tips
Your cellphone, your laptop, and many other rechargeable devices you own most likely run on lithium-ion batteries, an advanced technology that uses lithium cells to provide sustained power. Some e-bikes, electric scooters, electronic toys, smoke alarms, and even cars rely on lithium batteries.
But there's a hitch: Lithium batteries pose safety issues. Most notably, they can start a fire – and in some cases even explode – if they're not handled and stored properly, posing serious risks both in your home and while you travel.
Lithium batteries are ubiquitous, so here are some tips for mitigating the risk of fire and injury:
Purchasing tips. Safety measures start when you go shopping for lithium-ion batteries and lithium-powered products:
Make sure the equipment is certified by Underwriters Laboratories. UL-certified products have passed rigorous safety tests.


Only purchase batteries and lithium-powered devices from reputable manufacturers or suppliers.


Inspect batteries upon receipt. Return any damaged batteries.
Handling and storage tips. Follow these best practices when using and traveling with lithium batteries and lithium-powered devices:
Use only compatible chargers. Use the charging cord that comes with the device. Also, do not overcharge devices – unplug them once they're fully charged.


Set your devices away from combustible materials when you charge them. Flammable materials include sheets, curtains, and paper.


Store lithium batteries and devices in cool, dry locations. Store them between 41°F and 68°F and away from direct sunlight.


Disposal tips. Improper disposal can cause fires. Here's how to best dispose of lithium batteries properly:


Do not put them in the trash or home recycling bins. This can cause pollution and presents a fire hazard. In fact, putting lithium batteries in the trash/recycling is illegal in some states.


Take them to a battery recycling facility. You can drop off lithium batteries for free at more than 30,000 Call2Recycle locations. In addition, some retailers recycle lithium battery-powered devices for free; you can search for participating stores in your area at Earth911.com.
Take the Risk Coach™ Approach
A 2022 survey found that 96% of survey respondents misunderstood at least one important feature of their insurance coverage. More than half misunderstood several. We want better than that for our clients. When you work with one of our Risk Coaches, you'll work with a licensed insurance professional who'll help you get the right coverage at the best price.
Call or Use Chat to Contact a Risk Coach
Use the chat feature on this page or call us for a no-cost, no-obligation-to-buy coverage quote. Our Risk Coaches are glad to help you navigate the complex world of homeowners insurance coverage to get the right coverage for your needs. Call us at 800.342.5342, Monday through Friday from 8:00 a.m. to 8:00 p.m. ET
Share this: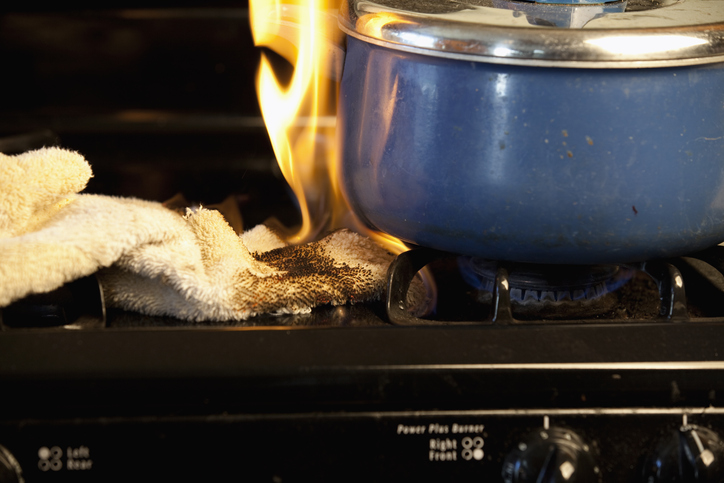 Batteries aren't the only cause of house fires.
There are five leading causes of house fires, including three that are such a part of everyday life that many people don't even think about them.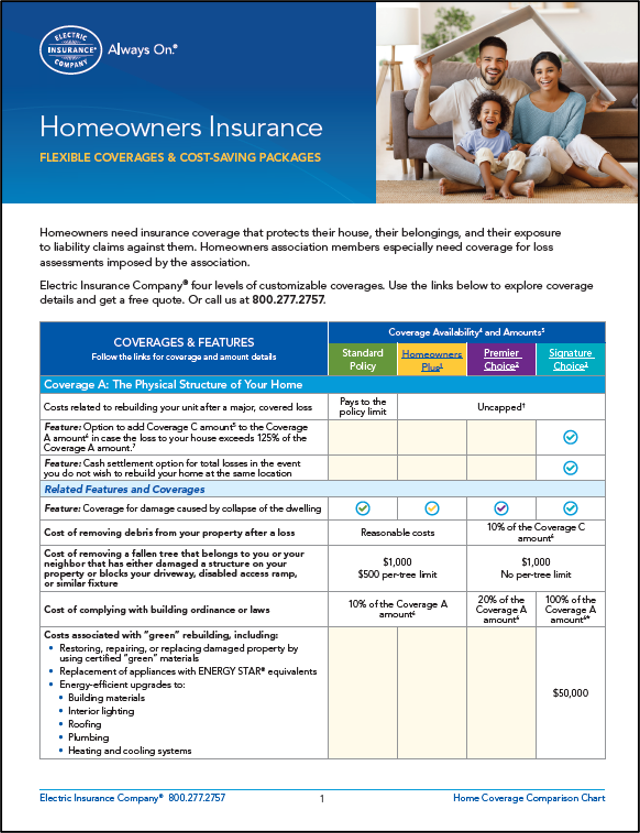 Home values are at an all-time high. Make sure you protect your investment in your home with sound coverage. This easy-to-understand coverage chart (PDF 820kb) helps you know what to get and why.