How to Protect Your Car from Being Stolen
Over one million motor vehicles were stolen in the U.S. in 2022, up 7% from 2021, according to the National Insurance Crime Bureau. That means a vehicle was snatched every 32 seconds. California and Texas led the nation with the most reported stolen vehicles. The most-stolen models were the Chevrolet full size pick-up, the Ford full size pick-up, and the Honda Civic.
Recently, thieves have been targeting Hyundai and Kia vehicles, fueled by a challenge on TikTok. Things have gotten so bad that New York City is suing the two automakers for negligence. But no matter what car brand you own, your vehicle could be susceptible to theft.
Here, we share tips on how to keep your vehicle from being stolen in honor of July marking National Vehicle Theft Prevention Month. Make your car less vulnerable.
Take the following safety measures:
Close and lock all windows and doors when you leave the vehicle.


Don't leave a spare key near your vehicle. The last thing you want to do is provide a crook easy access. It may seem like a no-brainer, but in 2021 over 100,000 vehicle thefts were facilitated by keys or key fobs, accounting for 11% of all car thefts.


Never leave your car running and unattended.


Park in a well-lit and populated area whenever possible. An audience can help deter thieves.


Mind your surroundings. Look around before parking your car. If you spot a person loitering, find a different place to park.


Never leave valuables in your car, especially in plain sight. Don't attract thieves by leaving your phone, laptop, or designer handbag on the front seat.


Active your car's alarm system when you park. (Oftentimes, you can install an alarm system if your vehicle doesn't have one).


Keep your vehicle's anti-theft software up to date. Some carmakers, such as Hyundai and Kia, offer customers free anti-theft programs for certain models.


Use a steering wheel lock, tire lock, or brake lock. These anti-theft devices can make it more difficult for someone to steal your vehicle.


Improve your security at home. Installing a motion-activated camera outside your garage can help scare away thieves.


Etch your windows and windshield with your car's vehicle identification number. Having your VIN permanently engraved would require a thief to replace your car's windows and windshield-a hassle that many crooks don't want to go through.


Install a vehicle tracking system. This won't prevent theft, but it can help you find your vehicle if it gets stolen.


What to do if you become a victim of vehicle theft.
Take these three steps if your car gets stolen:
Contact the police immediately. You'll have to present your driver's license, license plate, VIN, insurance information, and a description of the vehicle.


Contact your insurance provider. File a claim within 24 hours of your vehicle getting stolen.


Contact your lender or leasing company. They'll work with your insurer to handle the claim.
Take the Risk Coach™ Approach
A 2022 survey found that 96% of survey respondents misunderstood at least one important feature of their insurance coverage. More than half misunderstood several. We want better than that for our clients. When you work with our Risk Coaches, you'll work with a licensed insurance professional who'll help you get the right coverage at the best price.
Call or Use Chat to Contact a Risk Coach
Use the chat feature on this page, or call us for a no-cost, no-obligation-to-buy, quote for car insurance coverage needs assessment. Our Risk Coaches are glad to help you navigate the complex world of auto insurance coverage. Call us at  800.342.5342  Monday through Friday, from 8:00 a.m. to 8:00 p.m. ET.
Share this: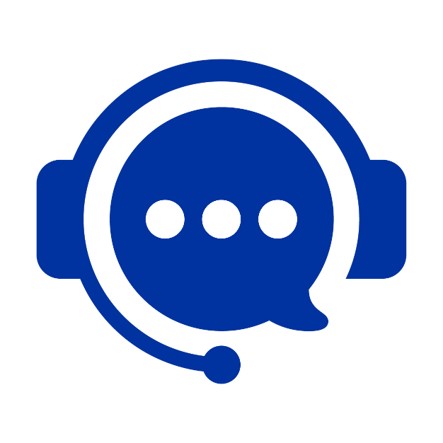 Call or Use Chat to Contact a Risk Coach
For a no-cost and no-obligation-to-buy coverage-needs assessment, use the chat feature on this page or call us at the number below. Our Risk Coaches are glad to help you get the coverage you need for your new-to-you vehicle.
Call us at 800.342.5342, Monday through Friday, from 8:00 a.m. to 8:00 p.m. ET.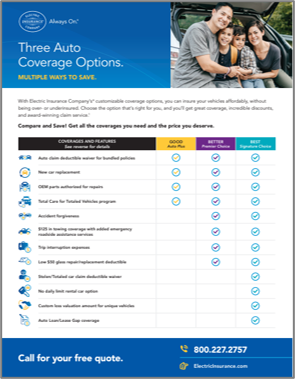 One size of auto coverage does not fit all. Get the right coverage for your needs with one of three flexible coverage options. This at-a-glance chart (.PDF, 1.5mg)nbsp; shows you coverage highlights so you can make the right choice for you.