How to Prepare for Severe Cold
Hate cold weather? Join the club. Only 10% of Americans said winter is their favorite season, with the majority citing January as their least favorite month of the year.
Many of us dread cold snaps—and for good reason. Plummeting temperatures can inflict major damage on homes and cars and put people at risk of hypothermia. The good news: A few precautionary measures can provide strong protection for your house, your car, and your health.
Prevent pipes from freezing. Having a pipe freeze and burst can be a huge—and costly—ordeal. Cleanup can cost tens of thousands of dollars, depending on the extent of the damage.
Especially for snowbirds: here's any easy way to comply with your policy's requirements to take "reasonable measures" to prevent loss: either maintain heat in your home during your absence or shut off water to your home. Asking a trusted person to regularly check on your home in your absence is an excellent way to both prevent and contain damage.
To make sure your pipes can withstand the cold, insulate all exposed pipes in your basement, attic, and outside walls. (Follow manufacturer's instructions when using heat tape, as improper usage can create a fire hazard.) Also, keep some kitchen and bathroom cabinet doors open to allow warmer air to circulate around the plumbing. And make sure the heat is on and set to no lower than 60°F, even if your house is vacant.
If you suspect a pipe has frozen, shut off your home's main water valve and call a plumber immediately; never attempt to thaw a pipe with a torch or other open flame. Damage caused by frozen pipes is usually covered by your home insurance, so review your policy in the fall to ensure that you have adequate coverage for the winter.
Leverage technology. Smart devices such as water leak, temperature, and power-outage sensors can alert you to problems while they are still manageable. If you're in an area subject severe cold, please consider these useful devices.
Know how to run a generator properly. Running a generator can keep your heating system humming during a power outage, but generators must be used safely. Place your generator at least 20 feet away from your home to prevent carbon monoxide poisoning. From 2005 to 2017, more than 900 people died of carbon monoxide poisoning while using portable generators. For more information, check out the Red Cross' guide to generator safety tips.
Use space heaters safely. Portable space heaters are responsible for about 1,700 fires per year, resulting in around 80 deaths and 160 injuries.
Here are some space heater rules to follow: always place a space heater on a hard, flat surface to help prevent tip-overs; establish a kid- and pet-free perimeter around the heater that is at least 3 feet; keep the unit at least 3 feet away from combustible materials, such as bedding and curtains; unplug the heater when it's not in use; and turn the heater off when you leave the house or go to sleep. Before buying a space heater, check to see whether it is certified by UL Solutions, a global safety certification company.
Prep your vehicle. Have a mechanic give your vehicle a pre-winter tune-up, checking your car's battery, antifreeze, ignition system, heater, headlights and hazard lights, exhaust system, brakes, defroster, and oil. During winter, keep your tires properly inflated; stow an ice scraper, warm gloves, a blanket, flashlight and candle (which can provide enough heat to keep you from freezing) in your car; and repair any windshield chips or cracks to prevent your windshield from suffering further damage.
Avoid hypothermia. Exposure to severe cold over a prolonged period can cause hypothermia, a condition where your body loses heat faster than it can produce heat. Hypothermia is when the body's temperature is dangerously low, potentially leading to heart or respiratory failure, or even death. To prevent hypothermia, stay warm. If you need to go outside during a cold snap, wear several layers of warm clothing and don headwear and gloves. Watch out for signs of hypothermia, such as shivering, exhaustion, confusion, memory loss, and slurred speech.
Contact Us
Our Risk Coaches™ are standing by to help you review your home and auto insurance policies heading into winter. Call us at  800.342.5342, Monday through Friday from 8:00 a.m. to 8:00 p.m. ET, to ensure you have the right coverage for your home and vehicle. Product, service, program, credit, and discount availability and limits vary by state.
The information provided on this site is provided for informational purposes only and is not a full explanation of products, services or coverage. Policy provisions, exclusions, conditions, and terms apply. For more information, please contact Electric Insurance Company at 800.342.5342. If there are discrepancies between the information on this site and the policy, the terms in the policy apply. 
Electric Insurance Company Risk Coaches help you assess your current coverages and exposure to risk based on the information you provide during your discussion. The services provided are for informational purposes only and do not create a professional or fiduciary relationship. Incomplete information or a change in your circumstances after your meeting may affect coverage requirements or recommendations.
Share this: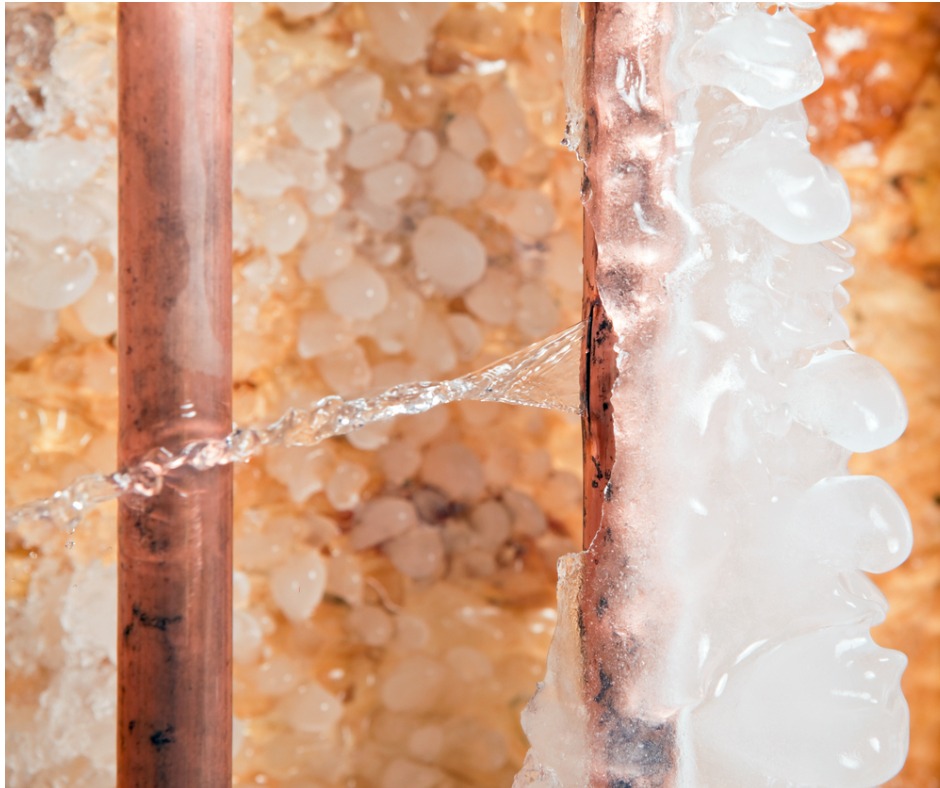 See how to find and correct the issues that can lead to frozen and burst pipes.
A pipe has burst inside your home — would you know what to do?