Protection For Sports-Related Lawsuits
Playing sports can be a great way for your kids to get exercise, build friendships with teammates, learn social skills, develop self-esteem, and even reduce anxiety and depression. And youth sports are very popular: About 78% of children ages 6-to-12 participate in a team or individual sport, according to the Sports & Fitness Industry Association.
But sports can also result in injuries to your child or to other participants, or cause damage to someone else's property. Most of these instances aren't grounds for legal action, but some are. That's why you need excess liability (umbrella) insurance.
But before we get there, let's look at a few sports injuries and scenarios that could potentially lead to legal claims against you and your child:
Intentional misconduct or malicious behavior. Accidental injuries in sports, from falls, collisions, and other mistakes, happen in sports all the time. However, if your kid deliberately attacks another player on the field, you could be held liable in court.


Negligent coaching. Planning to coach junior's pee-wee league? Be mindful, coaches assume a duty of care to keep their players safe from undue harm. That entails providing your team with safe equipment, adequate supervision, and water breaks. It's also your responsibility to act promptly when an injury or medical emergency occurs. Coaches who fail to do these tasks could be held liable for negligence.


Damage to the premises or other property. Golfers and baseball players, watch out: If your child hits a golf ball that strikes a person, a car, or a house, you could be liable for the medical bills or property damage. Ditto if your slugger hits a stray ball, or throws a bat out, that causes an injury or property damage. That's all the more reason for your child to be extra cautious when playing a softball game in a neighbor's backyard or practicing their free throw at a community basketball court.
Protect Yourself With Excess Liability or Umbrella Insurance
Sports injuries are inevitable. Indeed, over 775,000 children ages 14 and younger are treated in hospital emergency rooms for sports-related injuries each year. To shield yourself from financial consequences of a successful claim or lawsuit against you, you'll want to obtain excess liability/umbrella coverage.
It provides additional financial protection if a claim is made against you for an amount that exceeds the liability coverage amount on your home or auto policy. The policies provide exceptional coverage for an affordable price. Learn more about excess liability insurance and umbrella insurance today.
Take the Risk Coach™ Approach
A 2022 survey found that 96% of survey respondents misunderstood at least one important feature of their insurance coverage. More than half misunderstood several. We want better than that for our clients. When you work with one of our Risk Coaches, you'll work with a licensed insurance professional who'll help you get the right coverage at the best price.
Call or Use Chat to Contact a Risk Coach
Our Risk Coaches™ are licensed insurance professionals who are trained to look for liability risks that may pertain to your life. They'll help you identify the situations that could put you at risk for a lawsuit against you and play your coverage accordingly.
Call us at 800.342.5342, Monday through Friday from 8:00 a.m. to 8:00 p.m. ET
Share this: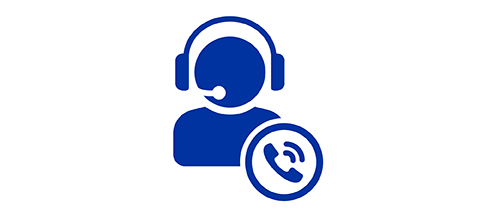 Call or Use Chat to Contact a Risk Coach
For a no-cost and no-obligation-to-buy coverage-needs assessment, use the chat feature on this page or call us. Our Risk Coaches are glad to help you navigate the complex world of homeowners insurance coverage.
Call us at 800.342.5342, Monday through Friday, from 8:00 a.m. to 8:00 p.m. ET.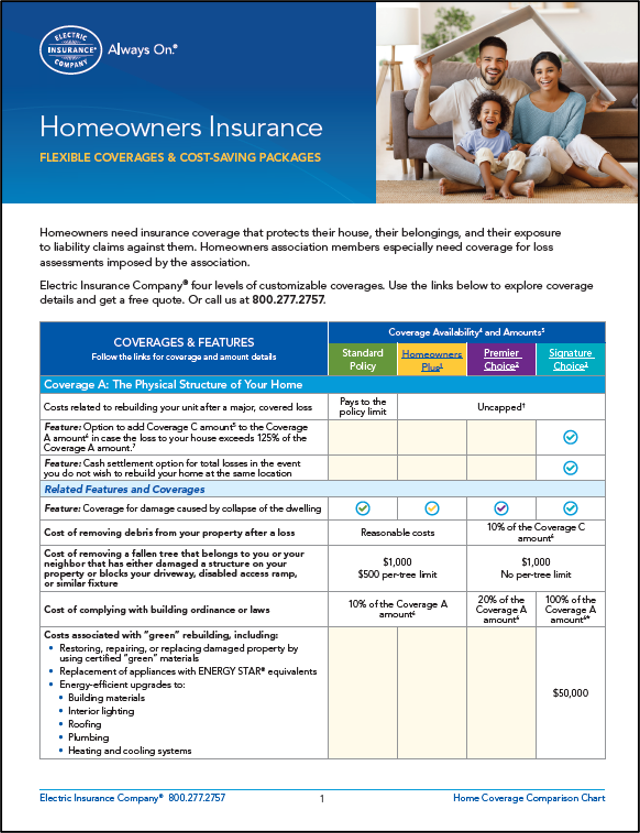 Home values are at an all-time high. Make sure you protect your investment in your home with sound coverage. This easy-to-understand coverage chart (PDF 820kb) helps you know what to get and why.