According to safety experts, you are a whopping 27 times more likely to suffer a flood than a fire during the course of a 30-year mortgage.
Be prepared, because homeowners insurance does not cover you. When spring rains start, the ground may have already absorbed as much water as it can hold, and excess water can easily spill into cellars and basements, create flash floods, or cause rivers and lakes to overflow and flood miles of surrounding land.
If you think you are not at risk, please reconsider:
Twenty percent of all flood claims are filed in low-to-moderate flood-risk areas.


In the past five years, all 50 states have experienced floods or flash floods.


Your homeowners policy excludes coverage for all types of flooding caused by external sources: snowmelt, rainfall, overflow from bodies of water, and landslides due to saturated ground.
Assess Your Risk Factors
Do any of the following characteristics apply to your property? Is your home:
In an area with a lot of water from melting snow and heavy spring rains?


Surrounded by a lot of pavement?


At the bottom of a hill?


Near a storm drain or catch basin?


On low ground close to a lake, pond, river, swamp, or salt marsh?


If any of the above applies, or if you are in even a moderate-risk flood zone, please consider getting a flood policy.
Lessen the Risk of Damage
There is plenty you can do to protect your property from minor flooding:
Investigate installing a sump pump — they can help prevent your cellar/basement from flooding.


Consult a professional about installing check valves, which prevent water from backing up into a home through the drains.


Look into installing French drains (also known as gravel drains, or blind drains) to help direct surface water away from your house.


If you have key household appliances, such as a furnace or water heater, in the basement, work with a professional to elevate them so you will not suffer a major loss if your basement floods.


Elevate your personal property, such as furniture or items stored in the basement, above floor level. Various stores and online outlets sell inexpensive shelving and other options.


Check into services that waterproof basements. As with all work to be done by contractors, be sure to check their references and complaint history carefully.


Consider purchasing a dehumidifier if you live in a damp climate or have encountered water in your basement before. While it cannot prevent water from entering your basement, it can help dry it out in the event of minor seepage and prevent mold and mildew in general.
Get Flood Coverage
Contact one of our Risk Coaches to discuss protecting your property with a flood policy from the National Flood Insurance Program. We're available at 800.227.2757 Monday through Friday, from 8:00 a.m. to 8:00 p.m. ET, or by email at any time at ServiceElectricInsurance.com.
Product, service, program, credit, and discount availability and limits vary by state. The information provided on this site is provided for informational purposes only and is not a full explanation of products, services, or coverage. For more information, please contact Electric Insurance Company at 800.227.2757. If there are discrepancies between the information on this site and the policy, the terms in the policy apply.
Electric Insurance Company Risk Coaches help you assess your current coverages and exposure to risk based on the information you provide during your discussion with them. The services provided are for informational purposes only and do not create a professional or fiduciary relationship. Incomplete information or a change in your circumstances after your meeting may affect coverage requirements or recommendations.
Share this:
Additional Flood-Related Articles: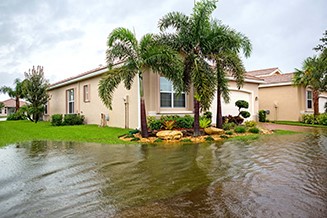 Learn how flood insurance works