Home Electrical Upgrades That Make an Impact
How "current" is your home's electrical system? If it's been a while since you last updated it—or it's never been updated—there's no better time than the present to take action.
Making electrical upgrades to your home can improve its energy performance and reduce your utility costs. Certain electrical upgrades can also make your home safer by reducing the risk of fires and other hazards. In fact, failing to update an old electrical system can make your house a dangerous place to live. Consider this: there are about 51,000 home electrical fires each year, causing almost 500 deaths, 1,400 injuries, and $1.3 billion in property damage.
Test your GFCI outlets. All outlets that are located near a water source—such as ones that are outdoors, under sinks, and in laundry rooms—should be ground fault circuit interrupt (GFCI) protected. This will prevent severe or fatal electric shocks. Press the test button to make sure each outlet is functioning. If needed, hire a professional electrician to install GFCI receptacles and circuit breakers.
Diagnose wiring issues. Your house, or at least a part of it, may need to be rewired if you're experiencing any of the following:
Constantly dimming or flickering lights
Light bulbs frequently burning out
Repeatedly tripped circuit breakers
Warm or hot circuit breakers
Frequently blown fuses
Sparks when you unplug a cord from an outlet
Replace the main electrical service panel. If your electric bill is sky-high, it may be time to upgrade your home's main service panel to one that can handle more amperage. The average cost of upgrading from a 100-amp panel to a 200-amp panel is $800 to $4,000, depending on the panel size, whether the panel needs to be relocated, and other factors.
This is another instance where you'll want to hire a reputable electrician. If your home needs to be rewired, make sure to budget accordingly; rewiring costs are usually priced per square foot, with homeowners typically spending between $6 and $10 per square foot on materials and labor.
Drive an electric vehicle? Install an EV charging station. Electric cars are gaining popularity, doubling their market share over a one-year period, to reach 4.5% in 2021. And while almost all electric vehicles (EVs) come with a Level 1 charger that can plug directly into a standard outlet, these basic chargers also charge a car's battery at a slow rate, with some requiring more than a day to fully charge the battery. A Level 2 charger, on the other hand, can fill a car's battery overnight, but you'll need to call an electrician to set one up. Installation costs vary, but basic installation typically costs $200 to $500. If you opt to install a new service panel, you can expect to pay roughly $1,000 to $1,500 more.
Install solar panels. 8% percent of U.S. homeowners surveyed in January 2022 said they've installed solar panels, up from 4% in 2016. And demand is only going to heat up: President Biden recently raised the federal solar tax credit to 30%, making now a great time to install solar panels at your home. Installing a solar panel system on an average-size house in the U.S. costs between $16,870 and $23,170 after the tax credit. That's no small amount of money, but it can pay off over time—most consumers save between $20,000 and $75,000 on electricity over the life of a home solar panel system, depending on the size of the system, your home's location, and other factors.
Take the Risk Coach™ Approach
A 2022 survey found that 96% of survey respondents misunderstood at least one important feature of their coverage. More than half misunderstood several. We want better than that for our clients. When you work with our Risk Coaches, you'll work with licensed insurance professionals who'll help you get the right coverage at the best price.
Call or use Chat to Contact a Risk Coach
Use the chat feature on this page, or call us for a no-cost, no-obligation-to-buy, coverage needs assessment. Our Risk Coaches are glad to help you navigate the complex world of homeowners insurance coverage. Call us at 800.342.5342 Monday through Friday, from 8:00 a.m. to 8:00 p.m. ET.
Share this: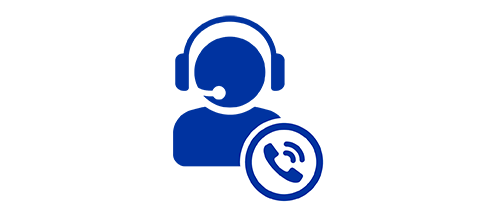 Call or Use Chat to Contact a Risk Coach
For a no-cost and no-obligation-to-buy coverage-needs assessment, use the chat feature on this page or call us. Our Risk Coaches are glad to help you navigate the complex world of homeowners insurance coverage.
Call us at 800.342.5342, Monday through Friday, from 8:00 a.m. to 8:00 p.m. ET.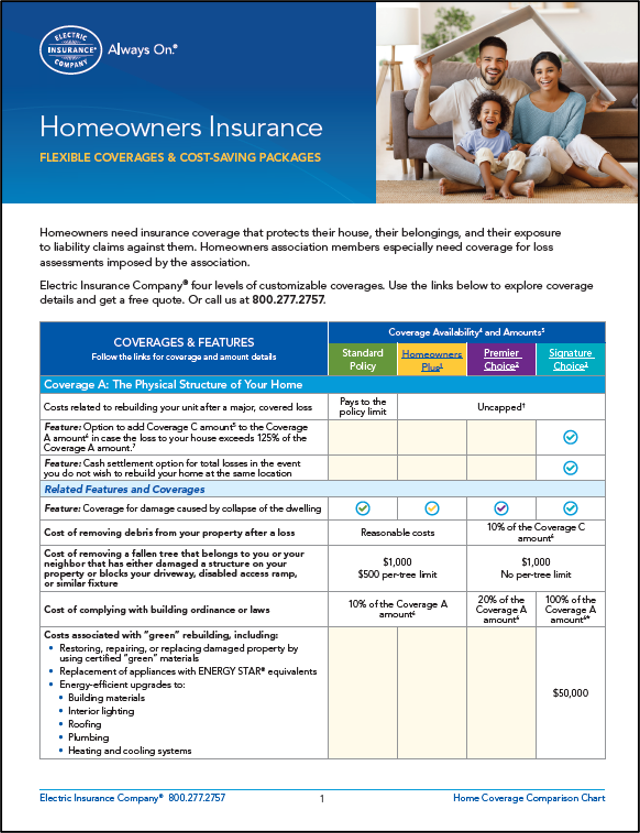 Home values are at an all-time high. Make sure you protect your investment in your home with sound coverage. This easy-to-understand coverage chart (PDF 861kb) helps you know what to get and why.