The #1 Threat To Your Basement
It's a pretty painful amount when you find out the hard way that it's the approximate cost of repairing your basement after it's been flooded by six inches of water and/or sewage that's backed up into your home.
Even more painful is the fact that a standard homeowners policy will not cover the damage to the structure of your house or to any personal property that's damaged. The noxious fluids flooding your home can damage or destroy flooring, walls, shelving, appliances, and stored items. Cleanup and decontamination can be a major effort and may involve city ordinances for disposal of toxic materials.
Ineffective treatment can lead to mold under floors and behind walls – something a standard homeowners policy doesn't cover. Costly professional remediation may be needed.
Standard policies won't cover you for damage caused by sewage and water that backs up into your home. A blocked sewer pipe, heavy rains, gas buildup, and other factors can cause raw sewage or water to flood your home. A standard insurance policy won't cover it.
Get a stand-alone "Water Backup and Sump Discharge or Overflow" endorsement or homeowners coverage "package" policy that includes coverage for water and sewer backups and sump pump breakdowns. Consider what it would cost to professionally clean, decontaminate, and dry the area and to replace or repair any damaged materials or possessions. Then select your coverage limits accordingly. Always remember to discuss a Flood insurance policy with your advisor, too.
Call or Use Chat to Contact a Risk Coach
Whether you're a current customer looking for more information or someone looking for better homeowner insurance, use the chat feature on this page or call us for more information and a free quote. Our Risk Coaches are glad to help you understand how to protect yourself from the financial consequences of water damager.
Call us at 800.342.5342, Monday through Friday, from 8:00 a.m. to 8:00 p.m. ET.
Product, service, program, credit, and discount availability and limits vary by state. The information provided on this site is provided for informational purposes only and is not a full explanation of products, services, or coverage. For more information, please contact Electric Insurance Company at 800.227.2757. If there are discrepancies between the information on this site and the policy, the terms in the policy apply.
Electric Insurance Company Risk Coaches help you assess your current coverages and exposure to risk based on the information you provide during your discussion with them. The services provided are for informational purposes only and do not create a professional or fiduciary relationship. Incomplete information or a change in your circumstances after your meeting may affect coverage requirements or recommendations.
Share this: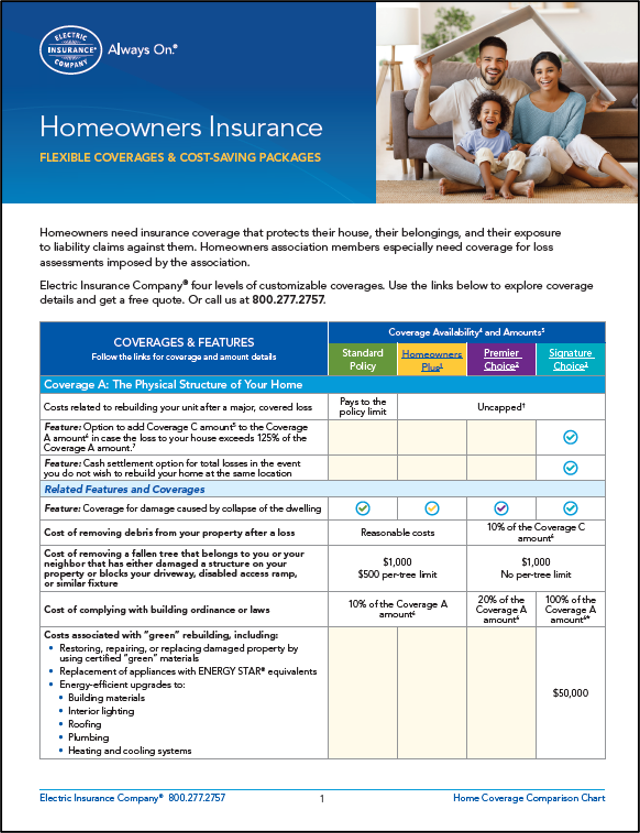 Home values are at an all-time high. Make sure you protect your investment in your home with sound coverage. This easy-to-understand coverage chart (PDF 820kb) helps you know what to get and why.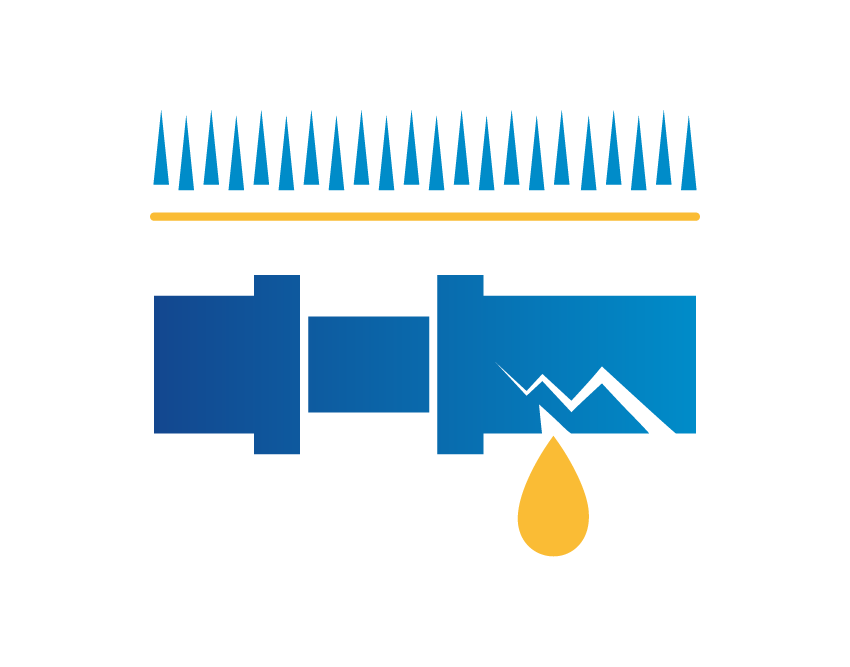 Utility Line Repair and Replacement coverage. Municipalities and utility company often place the burden - and cost - of repairing or replacing damaged service lines. This very inexpensive ($66 per policy term) endorsement provides up to $20,000 in coverage.